Daniel Salzler No. 1201
EnviroInsight.org Eight Items May 12, 2023
—————Feel Free To Pass This Along To Others——————
If your watershed is doing something you would like others to know about, or you know
of something others can benefit from, let me know and I will place it in this Information .
If you want to be removed from the distribution list, please let me know.
Please note that all meetings listed are open.
Enhance your viewing by downloading the pdf file to view photos, etc.
The attached is all about improving life in the watershed.
If you want to be removed from the distribution list,
please let me know. Please note that all meetings listed are open.
Check our website at EnviroInsight.org
1. Decades Of Effort Have A Navajo Community On The Verge Of Clean Water Access.
KUNM | By Emma Gibson Published May 8, 2023
About 45 minutes west of Albuquerque, N.M., past miles of desert and a remote casino, is the turn off for To'Hajiilee, a non-contiguous part of the Navajo Nation.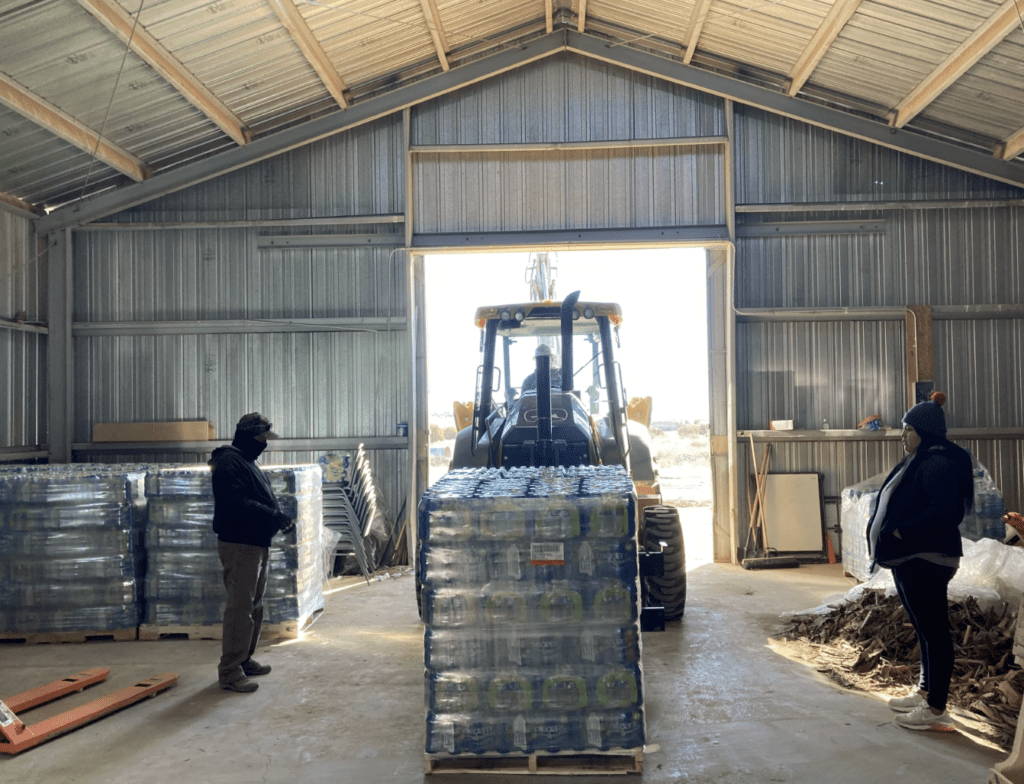 About 2,000 people live here and none of them have indoor access to good drinking water. So for the last couple of years the Navajo government has delivered bottled water to the community.


On a recent cool morning, five people unloaded about 1,200 gallons of bottled water from a semi-truck into a metal barn. Without these deliveries, more people would have to drive into Albuquerque to buy drinking water and bring it back.

The natural water here is from the Rio Puerco and it's not very good. Former officials say it's corrosive and contains rust and hydrogen sulfide – the gas that causes that rotten egg smell.
"There's just always a smell to it," said Yvonne Apachito, who helps run the front desk at the To'Hajiilee Chapter House, the local seat of government. "Almost like a sewer smell."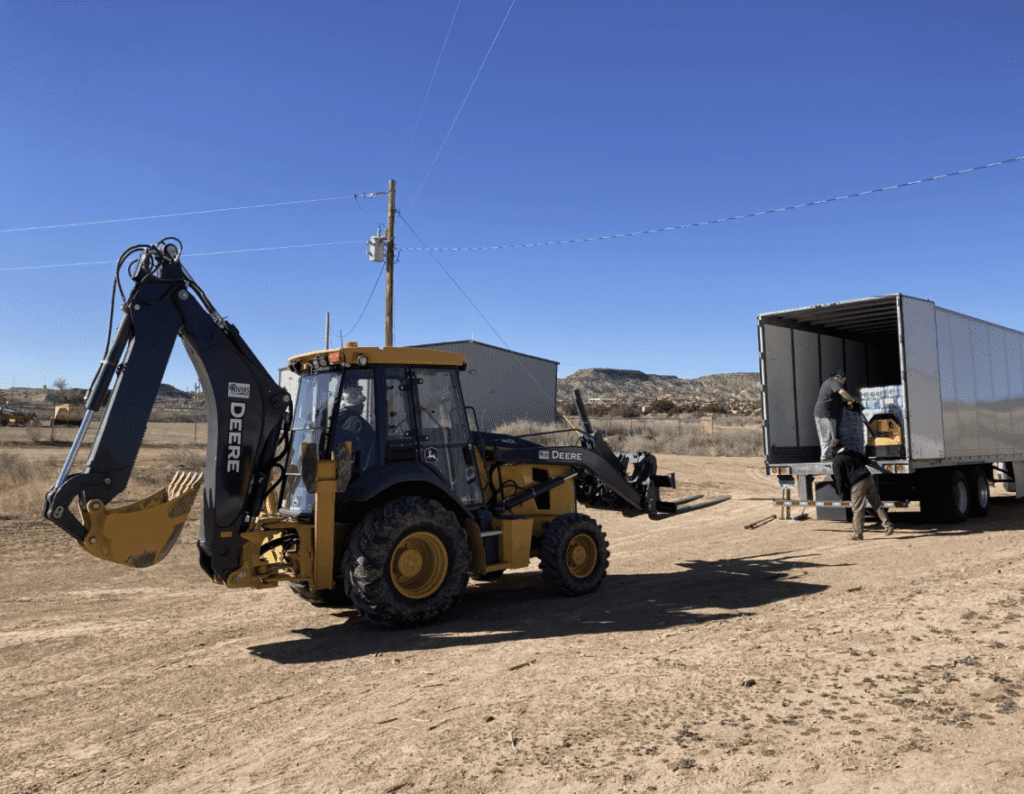 As Apachito moved pallets of bottled water into the barn, she explained that residents shower in the Rio Puerco water and sometimes wash their clothes with it, but no one drinks it.
"We always have to get bottled water, even to boil water," she said.
The chapter house tries to distribute water once a month, with each family receiving five cases of bottled water and several gallon jugs. Usually about 300 families show up.
While To'Hajiilee's isolation from the rest of the Navajo Nation makes it somewhat unique, its lack of access to clean drinking water is common across the sprawling reservation, which stretches across parts of Arizona, New Mexico, and Utah.
Those living on the Navajo Nation are 67 times more likely to not have running water or a toilet than other Americans, according to the U.S. Water Alliance. It's evident here that, as a 2021 national report by the alliance and DigDeep found, "race is the strongest predictor of water and sanitation access."
Yvonne's daughter Rheana Apachito works at the chapter house, too, and she describes what it was like growing up in To'Hajiilee.
"It was hard," she said. "We had to go into Albuquerque, like all the time, to get water."
They'd usually make the drive to Costco or Walmart once a week and sometimes they'd go to the laundromat, too. That remains the family's routine when the delivered water doesn't get them through a month.
But a gamechanger is coming to To'Hajiilee – a 7-mile pipeline that will bring in water from the Rio Grande.
Mark Begay is a former To'Hajiilee chapter president and has run its water system for decades. That's meant taking care of the community's wells. All but one, he says, has collapsed because of the corrosive water, and he suspects it's near the end of its life.
"It could go out any day now," Begay said. "And that's not the solution, keep drilling wells. Every time that well goes out we put in about $50,000."
About 20 years ago, he said, the chapter started looking into more efficient ways to get clean, reliable drinking water to the community.
They caught a break in 2019.
The Navajo Nation bought some water rights from another tribe. But how would they get it to To'Hajiilee? They didn't own the land for the proposed pipeline's route. Negotiations involved numerous landowners, engineers, and state, federal and tribal officials and dragged on for years. It was hard on Begay.
Then, on Veteran's Day 2020, he got a call from a state lawmaker. "He said, 'Mr. Begay, I have some good news for you. It's done. We've come to an agreement. Water's going to be coming through.'"
"I just went to my knees," he said. "There was a great feeling that day. It was worth it."


Money for the project has come from the Navajo Nation, different state and county funds, and federal COVID aid. Project engineers expect pipeline construction to start this summer.
2. Efforts To Remove Invasive Giant Reed In Arizona Rivers And Lakes Continues. Breanna N. Steele Cronkite News, Nay 8, 2023
PHOENIX — A giant reed that can grow 4 inches per day is choking Arizona rivers, creeks and lakes.

The stubborn Arundo donax plant, an invasive species brought to the U.S. from Southeast Asia, is wreaking havoc in about 30 mostly warm-weather states in the South and West, including Arizona.
According to the University of California, Riverside Center for Invasive Species Research, Arundo was first planted in California in the 1820s to provide roofing and erosion control in the Los Angeles area.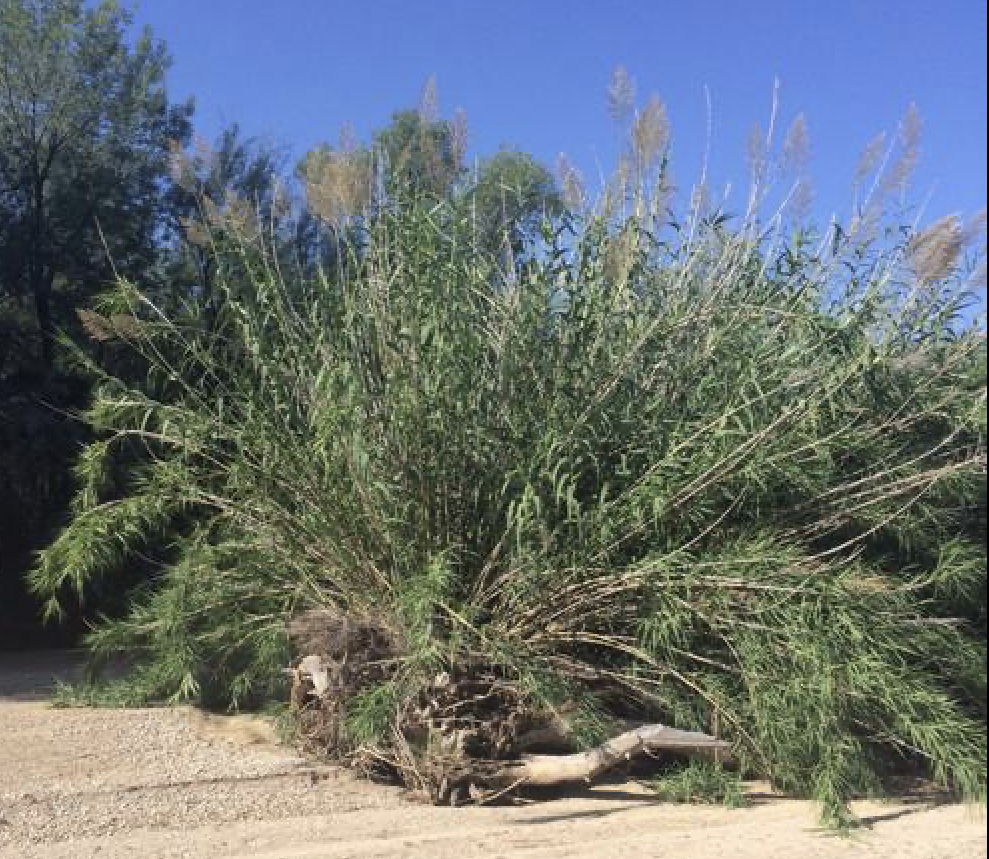 Willie Sommers, invasive plant program coordinator for the Arizona Department of Forestry and Fire Management, says nonnative plants can be described as out-of-control "biological wildfires." His program provides grants to groups working to remove destructive plants, including Arundo, and is responsible for prioritizing invasive plant treatment.


In particular, Arundo uses a lot of water, makes fires burn hotter, crowds out native species and increases the threat of flooding, he said.
Not only is it bad for the water supply, but it "can easily spread wildfires because it can carry and burn hotter than our Arizona plants," Sommers said.
When Arundo grows, it creates a root base around native plants, causing an uplift by raising plants and disrupting the natural floodplain, said Lauren Monheim, program manager for Watershed Management Group's River Run Network. "It also changes how a river flows because it creates a thick wall, making the water squeeze through a smaller gap."
The best way to get rid of a giant reed plant is to dig it out by its roots or do a "cut-stump treatment," where the plant is cut near the base and sprayed with herbicide if the roots are too thick to dig up, Sommers said. But the plant, which resembles bamboo, can be aggressive when replanting itself, especially if not disposed of properly.
If not properly disposed of, Arundo will replant and start new roots, especially if it is left flowing down the river, he said. The water will help it regrow fast and start new growth in another part of the river.
One of the department's grants is helping to remove Arundo in the Tanque Verde Creek in east Tucson.
Watershed Management Group has a program called the River Run Network that removes Arundo around creeks and rivers.
It received a grant in 2021 and has removed about 100,000 pounds, or 50 tons, of Arundo canes since, with 290 volunteers helping out, Monheim said. The group was recently granted funds for another three years to continue its efforts, which help restore groundwater levels and surface flow in the Tanque Verde Creek.
"In a lot of ways, some of this Arundo is people's personal plant, it's on their private properties," Monheim said. "We would not recommend removing it if you see it around your neighborhood, but you can definitely talk to your neighbors and educate them on why it's so bad."
Friends of the Verde River near Cornville also have benefited from Department of Forestry grants.
Tracy Stephens, program director for Friends of the Verde River, said their removal work attempts to decrease the risk of fire. Once the plants are removed, they are put through a wood chipper, and the chips are used to cover trails or parking areas.




Additionally, Friends of the Verde River has received two grants from Forever Our Rivers to help remove Arundo along Oak Creek, which flows into the Verde River from the east. The Arundo Free Oak Creek project removes Arundo as well as other invasive species, including tamarisk, Russian olive and tree of heaven.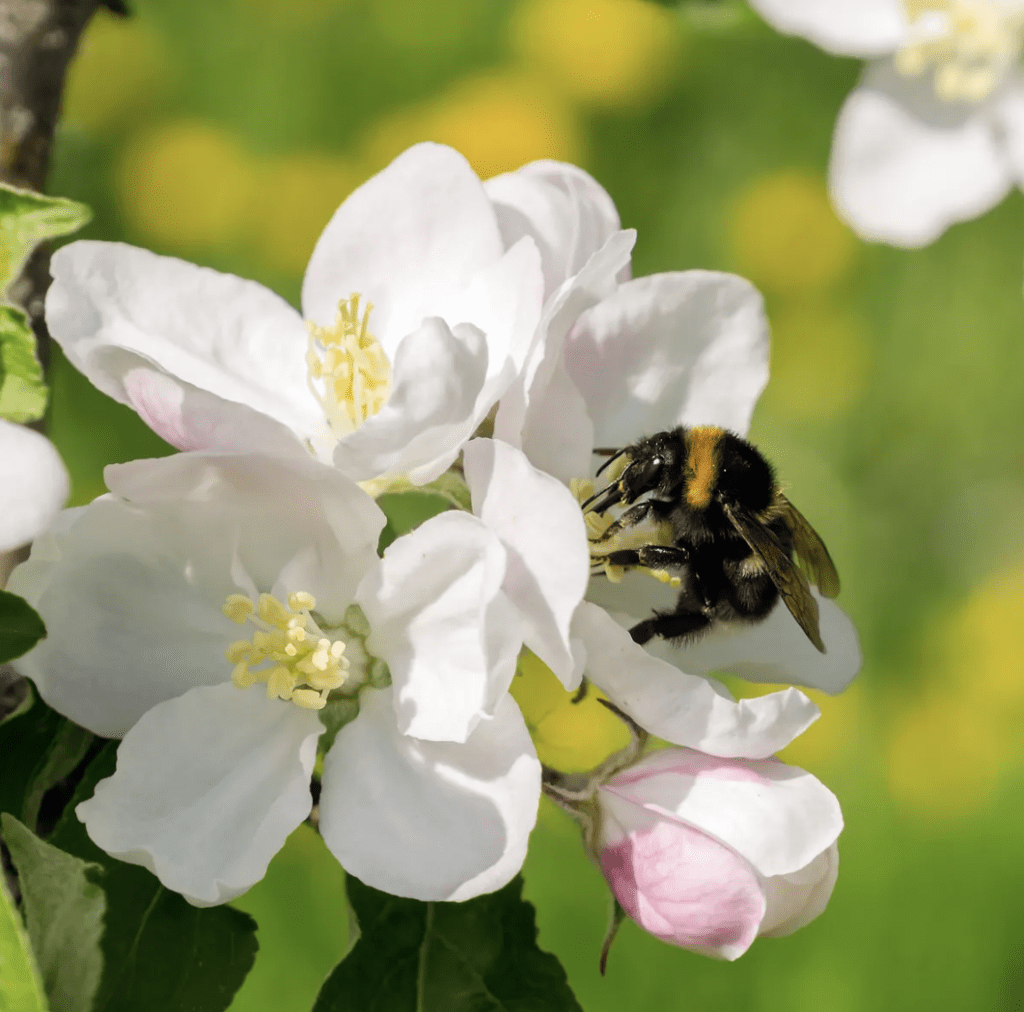 5. Love a Fresh, Crisp Apple? Thank your local honey bee! There are several ways in which flowers are
pollinated, but far above and beyond are honey bees.


Do NOT touch or eat bananas if you are planning to work in the yard and you will have nothing to worry
about when there is a bee or two buzzing around. Don't like the buzzing sound, use one stroke of finger nail polish removal containing acetate and apply to one fingernail, and all will be well between you and the bee.




6. In A Jiffy. Understand the concept and use the word correctly. To do something "in a jiffy," is generally understood to be very fast. But this figurative idiom is rooted in the sciences, where a "jiffy" is a concrete, measurable unit. It's used by scientists in different ways to denote a very, very tiny amount of time. For physicists, it indicates how long it takes for light to travel one femtometer (a millionth of a millionth of a millimeter). A "jiffy" is also used by electrical engineers to measure the length of a single cycle of alternating current where it equals 17 milliseconds. In computer science, it's variable; a jiffy equals one to 10 milliseconds.

Source: https://www.wordgenius.com/its-about-time-learn-more-about-a-jiffy-a-shake-and-a-whale-of-a-time/Ys2CPQQMEAAGRb6r?utm_source=blog&utm_medium=email&utm_campaign=1788276809




7. There Are Benefits To Planting Trees and Shrubs To Attract Birds And Bees and other Insects.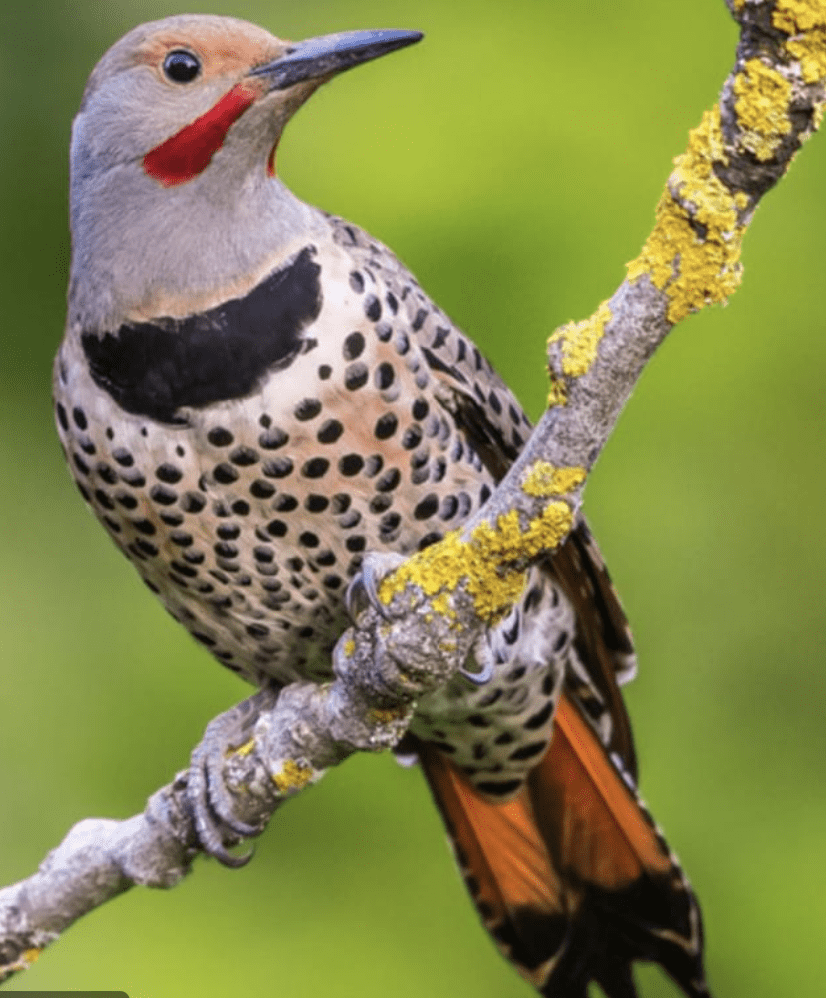 In Northern Arizona, the Northern Flicker (pictured to the right) is great to look at and to understand that a pair of Flickers will consider consuming 5,000 ants as a mere snack in one day.


House Wrens (Sparrow size but males have reddish chest and head), that live in the desert, are great at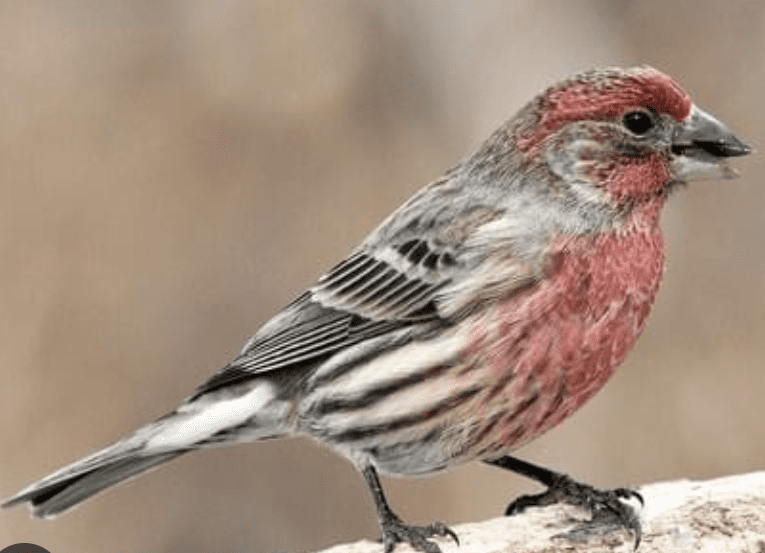 consuming 500 +/- insects every summer afternoon.
They also have a wonderfully melodic song.
Source: Arbor Day Foundation




8. WRRR Seminar Series: Preparing for Shortages on the Colorado River
The Activities of the Arizona Water Banking Authority.

Preparing for Shortages on the Colorado River
[Click the above link to get to Rebecca Bernat's presentation]
Established in 1996 to store an unused portion of Arizona's Colorado River entitlement, the Arizona Water Banking Authority (AWBA) provides backup supplies in times of shortages for certain fourth priority Colorado River users (through a process called firming) and Nevada. With the first-ever Colorado River shortage declaration by the Secretary of the Interior in 2022, the AWBA transitioned to its next phase, making its stored water supplies available to meet its responsibilities. In this WRRC Seminar presentation, Dr. Bernat will talk about the ways in which the Water Banking Authority is preparing for shortages, from firming the Gila River Indian Community to recovery planning with partners in the Phoenix, Pinal, and Tucson active management areas.


Rebecca Bernat works at the Arizona Department of Water Resources as a Water Specialist for the Arizona Water Banking Authority, a state program that has water stored in aquifers.
Copyright EnviroInsight.org 2023