1. Prescott Suspends Alternative-Water Requests For 90 Days. Any new developments seeking alternative water from the city of Prescott will now have to wait until at least February 2016. In an effort to give the city time to come up with an "aggressive plan" for dealing with its dwindling alternative-water supply, the Prescott City Council approved a 90-day suspension of new applications this week. Councilman Charlie Arnold, the chairman of the city's Water Issues Committee, said the plan "ultimately creates the opportunity – once part two goes into place – for the city to have an aggressive plan to deal with water requests and allocations to future developments."
First up was the idea to temporarily suspend any new requests. Other parts of the plan included:
Prioritize allocations by type of development, with workforce housing having the highest priority, followed by apartments/multi-family (but not retirement facilities), no new subdivisions, and no new residential lot splits.
Develop and apply performance criteria for new water service agreements and extensions requests.

For example: achievement milestones based on approval and recording of a final subdivision plat, or issuance of a building permit.
Shift 200 acre-feet of the reservation previously made for residentially zoned "un-watered" tracts within the city to the future Big Chino Water Ranch source.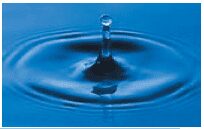 In the next 90 days, the council likely will consider continued policy changes. Among the second-phase recommendations:
Prohibit connection to city water without well abandonment.
Prohibit well drilling on properties served/to-be-served with city water.
Require new development to connect to city sewer, whether served by groundwater or alternative water.
Continue to research and evaluate historical agreements for commitments to provide water.
While voicing support for the plan, Councilman Chris Kuknyo expressed concerns about the shift of 200 acre-feet of previously reserved water needs into the category that would be served by Big Chino water in the future – a move he said "seems to me robbing Peter to pay Paul. I don't think we're going to be doing a pipeline (from the Paulden-area Big Chino Water Ranch) anytime soon." Source: "Prescott Daily Courier"



2. As Colorado River Runs Dry, Arizona's Water-Resources Staff Has Been Depleted, Too. One of America's driest states is battling water insecurity on the cheap. Arizona's government water experts remain a depleted resource seven years after severe budget tightening. Like the state's essential water bank at Lake Mead, the Arizona Department of Water Resources' staff has dropped to half its former level with no clear forecast for a rebound. The loss of bodies and expertise has come at an inopportune time, observers say, because Arizona has a daunting set of water challenges. Among those:
Dwindling river fl ows.
Groundwater depletion in rural farming areas.
Constant negotiations with other states and Mexico on how to keep water in Lake Mead and prevent or
alleviate shortage.
A future that may require new treatment plants for both reusing drinking water and removing salt from
brackish groundwater.
"They don't have the staff to really even be creative in thinking about those things," said Kathleen Ferris,
who directed the department in the 1980s and now leads the Arizona Municipal Water Users Association."It
really is important to have a state department leading the charge."
Arizona consistently ranks in the bottom five states for precipitation. It relies heavily on the Colorado River, which is proving less reliable than previous generations had believed.
This year The Arizona Republic has probed twin challenges — climate change and population growth — that are likely to stress the state's supply. Government officials expect the overextended river's flows to shrink by about a tenth, while the state and region around it add tens of millions of people.
The Water Resources Department had about 250 employees when Ferris led it, after she helped write the 1980 water-management law that created the department. Today, the department employs 125. In 2008, just before the Great Recession tanked Arizona's budget and caused lawmakers to slash the department, Water Resources had a budget of $22.8 million and 236 employees. By 2011 the budget had dropped by nearly two-thirds, to $7.4 million, and the staff to 96. The state has gradually rebuilt to a $15.2 million budget for 2016, though the staff has been stuck at 125 for three years. We're making do," Water Resources Director Tom Buschatzke said. "People are doing double duty, so to speak." Gov. Doug Ducey's October announcement of a water-sustainability initiative included authorization for the department to hire fi ve new employees. The governor's offi ce said he has not yet determined how much he'll seek for the department during this winter's legislative session. Buschatzke plans to use the new help to bolster water-policy expertise, which is sorely needed as the state works across state lines on Colorado River deals. Including himself, he has six staff members dedicated to various aspects of Colorado River management. They work on conservation agreements such as one last year that saw the state and its neighbors pledge to forego some water deliveries to prop up Lake Mead.



3. Integrating Land Use and Water Planning
When: 11.14.2015 10.00.am – 12.00.pm Where: GPUU Congregation – Prescott
Communities have choices about how they grow and how much water new development uses. Building water smart from the start not only saves water but reduces the need for investments in water, wastewater and transportation infrastructure. Ordinances, building codes, design policies and development incentives are all potential tools to shape a water resilient future.
Communities in some states require developers to "bring the water" by offsetting the water use of their development; the City of Chandler, Arizona recently adopted a similar approach for new, large non-residential water users. Water conservation overlay zones, policies that promote green infrastructure, and codes that require "next-generation" efficiencies are other examples of the land use/water linkage. Builders are beginning to embrace water smart construction, including greywater systems, and efforts to create a conservation rating system for new housing that would give the homebuyer a water efficiency choice when purchasing a new home. Some communities offer homebuilders incentives for building water smart, such as a density bonus that allows more units, and some community utilities link the cost of hook-up fees to the water demand of new development.
As Arizona's projected water demand outstrips its water supply, integrating land use and water planning is critical to growing in a way that ensures there is suffi cient water for people and the environment.

Linda Stitzer is the Arizona Water Policy Advisor for Western Resource Advocates, an environmental nonprofit legal and policy organization that works to protect the interior West's land, air and water. She works with water providers, governments and policymakers to advance water resource planning and water conservation and efficiency programs that sustainably meet human and environmental water needs. Linda previously worked for 25 years at the Arizona Department of Water Resources' Tucson Office in a variety of water resource positions, including statewide planning, and co-managed production of the Arizona Water Atlas, a compendium of water resource information for the state. Linda holds a B.S. in Biology/ Environmental Science from Northern Arizona University and a M.S. in Soil and Water Science from the University of Arizona.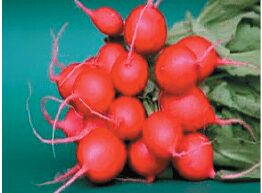 4. Now Is The Time To Plant! Now is the time to plant your broccoli, raddishes, lettuce, beets, potatoes, peas, tomatoes (in protected areas), garlic, onions and more. What are you going to plant this fall?
5. What Can Arizona Do To Assure Its Water Supply? Arizona has to change its ways.
Dry and getting drier as the climate trends warmer, the state faces important decisions in water policy. Either Arizonans and their representatives will shift how they use and secure water, experts agree, or they will suffer. The state has more than doubled in population since it created the Department of Water Resources in 1980 to manage water for the future. And at least for now, Arizona is in an enviable position compared to neighbors such as California. Big water developments including Salt River Project and the Central Arizona Project have made a desert life possible for 4.5 million people in metro Phoenix. For years, the Colorado River flowed in excess of Arizona's needs, and those excesses have been banked in underground aquifers, giving cities time to plan and change even if those flows are curtailed to certain central Arizona farmers, as expected in the coming decade. Yet Arizona is pressed to adapt after 15 years of regional drought and growing climate threats to its longterm Colorado River supply. The river is shrinking, and government hydrologists predict climate change at its Rocky Mountain source will permanently drop it by about a tenth, or maybe more, in this century. A state water "vision report" last year projected that, absent adaptation, a population bounding from 7 million toward 11 million will start to experience critical water shortages before 2035.
Arizonans likely will shore up their supplies through a mix of conservation, farm efficiency, tribal leases, forest management and reuse of treated wastewater.

" There's no silver bullet," said Tom Buschatzke, executive director of the Arizona Department of Water Resources. "There is not a (new) CAP on the horizon. There's no SRP. There's no big thing that's going to come along and secure a water future.

"We're going to have to do a lot of little things." Source: "Arizona Republic"



6. Five Star and Urban Waters Restoration Grant Program – 2016 Request for Proposals is Open! On November 3, 2015 the National Fish and Wildlife Foundation (NFWF) announced an RFP for this public-private partnership, funded in part by EPA's Wetlands and Urban Waters Programs and the US Forest Service, US Fish and Wildlife Service and in conjunction with the Urban Waters Federal Partnership.
Approximately $2.1 million in combined total funding will be available to support projects such as stormwater management, addressing water scarcity, source water protection as well as wetlands, riparian, forest and water quality protection and restoration projects in local communities especially underserved communities across the country. In 2016, the Urban Waters Federal Partnership will give special consideration to projects which directly advance priorities of the 19 Urban Water Federal Partnership designated locations. For more information the priorities of the 19 designated locations, go to: http://www2.epa.gov/urbanwaterspartners/news-about-urban-waters#projectbackgrounds. The geographic boundaries of the designated locations can be found in the RFP on the NFWF website. FWF will host a webinar for potential applicants on November 18, 2015. This RFP closes February 3, 2016. www.nfwf.org/fivestar.



8. Astroshed: What Is That? On Sunday Sunday, November 15, Venus and Mars appear 6° apart in their home constellation of Virgo the Maiden. The two remain a pretty sight through binoculars, though the gap between them soon will grow too large to squeeze both into a single field of view. A telescope reveals Venus' disk, which spans 20" and appears 60 percent lit. Mars appears much less impressive, sporting a featureless disk measuring just 4" across.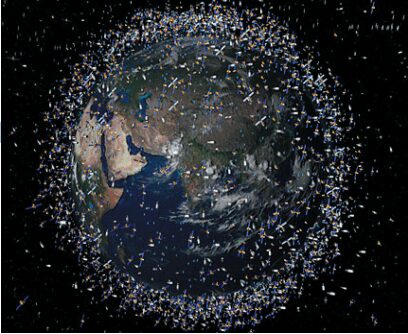 Millions of bits of space junk — leftover fragments from spacecraft and related debris —orbit Earth, and the majority of these will eventually fall into Earth's atmosphere and incinerate. Astronomers believe they have recently observed one of these pieces and, for the first time, they can predict when and where it will enter the atmosphere. Such forecasts could allow scientists the opportunity to observe these events to better understand what happens when space debris — manmade or natural — comes in contact with the atmosphere and determine which objects might be hazardous to humans.
The Catalina Sky Survey (CSS), a project based near Tucson that searches the sky for comets and asteroids, particularly those that could potentially impact Earth, detected the object on October 3. Soon after this discovery, astronomers realized that the CSS had also imaged the object in 2013. Comparing the two observations allowed the scientists to determine its orbit, which looked much more like that of typical space junk than a natural body. They also concluded that it would enter Earth's atmosphere on November 13 over the Indian Ocean, in the vicinity of Sri Lanka
Nick Moskovitz, from the Lowell Observatory, one of many observers around the world helping to study the debris, said, "We're not 100 percent sure it's artificial, but we're trying to solve that over the next couple of nights. Its orbit shows us that the object will undergo a close encounter with Earth this week, so we'll be able to collect data on it." Moskovitz plans to remotely observe the object with the Southern Astrophysical Research (SOAR) telescope in Chile, collecting images and spectral data. The latter can reveal characteristics of the body such as composition. Moskovitz said, "Artificial objects can have a coat of paint on their surfaces, and oftentimes that paint has titanium oxide in it. This does not occur naturally, so if the object's spectrum indicates the presence of titanium oxide, we can know it's definitively artificial."
According to NASA, millions of pieces of space junk orbit Earth. Of these, about 500,000 are the size of a marble or larger, and 20,000 are larger than a softball. This increasing population of debris poses a threat to spacecraft such as the International Space Station. The Department of Defense's Space Surveillance Network tracks those pieces that measure two inches or larger, but up to this point, no one has accurately predicted the entry point into the atmosphere of those whose orbits have decayed. Doing so could help avoid hazardous collisions with spacecraft. Source: Astronomy magazine, December issue



9. University of New Mexico To Study Native American Health Impacts Of Abandoned Mines. Source: Navajo-Hopi Observer The University of New Mexico (UNM) College of Pharmacy will use a $3.5-million The University of New Mexico (UNM) College of Pharmacy will use a $3.5-million grant to study the exposure of Native American communities to metal mixtures from unremediated abandoned hardrock mine sites, like the Gold King Mine near Silverton, Colorado.
The award from the National Institute for Environmental Health Sciences and the National Institute on Minority Health and Health Disparities will allow UNM researchers to start the Center for Native American Environmental Health Equity Research (Native EH Equity), which also will provide training and community environmental health workshops in collaboration with tribal colleges throughout the western U.S.
Nearly half of the U.S. Native American population lives in 13 western states among an estimated 161,000 abandoned hardrock mines, more than 4,000 of which are abandoned uranium mines. These abandoned mines left behind vanadium, arsenic, copper, lead, manganese, nickel and other metals in water and soil. Such mines have received increased national scrutiny since August, when 3 million gallons of toxic wastewater were accidentally released from the Gold King Mine, an abandoned gold mine in Colorado's San Juan Mountains.
"With hundreds of thousands of these abandoned mines, we need to know how they affect this population," said Johnnye Lewis, director of the UNM College of Pharmacy's Community Environmental Health Program. "The recent Gold King Mine spill that released millions of gallons of wastewater carrying mixtures of heavy metals is a prime example of why it's critical that we understand the health and environmental impacts of these abandoned mines to Native American communities at risk from exposures."
In earlier research on the Navajo Nation, Lewis revealed a link between kidney disease and direct exposure to uranium and associated metals during the period of active mining. Her research also showed a higher risk for cardiovascular and autoimmune disease and immune system dysfunction for those with chronic ongoing exposures to waste.
Tribal communities' reliance on natural resources to maintain traditional diets, lifestyles, customs and languages often creates direct and frequent contact with toxic metal mixtures from unremediated mine sites, according to Lewis. This contact can happen through multiple pathways, including dust inhalation, drinking water and ingestion of food sources contaminated by migration of the wastes. Disparities in infrastructure – especially drinking water supplies – exacerbate these exposures, as do social inequities like poverty and limited access to resources in rural and isolated locations, Lewis said.



10. Grass In The Desert. Our love affair with grass is a long, torrid one. The Valley's formative years depended on it to market the growing city as an oasis in the desert, where newcomers would find luxuriant greenery instead of cactus. Residents were urged to "keep the desert away" by maintaining lush lawns and planting flowers during the early to mid-20th century.
Today mainstream messaging is calling the desert back in. Seven Valley cities pay people to ditch their lawns. Phoenix charges more for water during the summer, stacking the burden on homeowners that try to keep their grass. "Xeriscaping," landscaping that requires little to no irrigation, has become a horticultural buzz word. An acre of turf uses almost 70 percent more water than an acre of xeriscaping, according to the Arizona Municipal Water Users Association, and proponents say low-water use landscaping provides a variety of options for color year-round and can attract native wildlife. Source: AZ Republic