Daniel Salzler No. 1203
EnviroInsight.org Seven Items May 26, 2023
—————Feel Free To Pass This Along To Others——————
If your watershed is doing something you would like others to know about, or you know
of something others can benefit from, let me know and I will place it in this Information .
If you want to be removed from the distribution list, please let me know.
Please note that all meetings listed are open.
Enhance your viewing by downloading the pdf file to view photos, etc.
The attached is all about improving life in the watershed.
If you want to be removed from the distribution list,
please let me know. Please note that all meetings listed are open.
Check our website at EnviroInsight.org


1. Colorado River To Protect Drought-Striken River. The states along the Colorado River — a vital source of water and electricity for the American West — reached an agreement with the Biden administration on Monday May 21, 2023) to conserve an unprecolorado Rivr states Reach Dealedented amount of their water supply in exchange for about $1 billion in federal funding, according to people familiar with the situation.


After nearly a year of negotiations and multiple missed deadlines, the deal amounts to a temporary solution intended to protect the country's largest reservoirs — Lake Powell and Lake Mead — from dropping to critical levels over the next three years. These reservoirs have fallen dramatically as the warming climate and the past two decades of drought have pared down the river's natural flow by some 20 percent.


To stabilize the river, the three states that comprise the Lower Basin — California, Arizona, and Nevada — have agreed to voluntarily conserve 3 million acre-feet of water over the next three years, which amounts to 13 percent of these states' total allocation from the river. The Biden administration has committed to compensating the states for three quarters of the water savings — or 2.3 million acre-feet — which would amount to at least $1 to $1.2 billion in federal funds, from the Inflation Reduction Act would pay farmers and others who voluntarily forego their supplies.


The Colorado River is a major source of drinking water for some of the country's largest cities — such as Los Angeles and Phoenix. The river irrigates swaths of farmland that keep supermarkets across the country stocked with vegetables in winter. And it provides cheap hydropower to millions of people in the West.
The last time the seven states of the Colorado River basin — Arizona, California, Nevada, Utah, Colorado, Wyoming and New Mexico — had negotiated cutbacks in their usage, it had taken nearly six years. This time, Camille Calimlim Touton, now the commissioner of the U.S. Bureau of Reclamation gave the states two months to reach a deal.

One central tension was between Arizona and California, the two states that pull the most from Lake Mead. If the cutbacks in water use followed the legal priority system Arizona would be hit hard, risking the water supply to Phoenix and Tucson. If the states deviated from the priority system and distributed cuts equally among the Lower Basin, California and its powerful farming regions, such as the Imperial Valley, stood to take a major blow.


The new deal among the states would require the Lower Basin to conserve at least 3 million acre-feet by 2026, with at least half of that coming this year. An acre-foot is about 326,000 gallons, what it would take to cover an acre of land with a foot of water.


Arizona, California, and Nevada have not yet finalized where all these water savings will come from within their states. Joshua Partlow is a reporter on the The Washington Post's national desk.





2. OSHA 8 Hour Refresher Class May 29th. There will be a class on May 29 (Memorial Day) taught by Dan Salzler, OSHA Certified Instructor since 2009.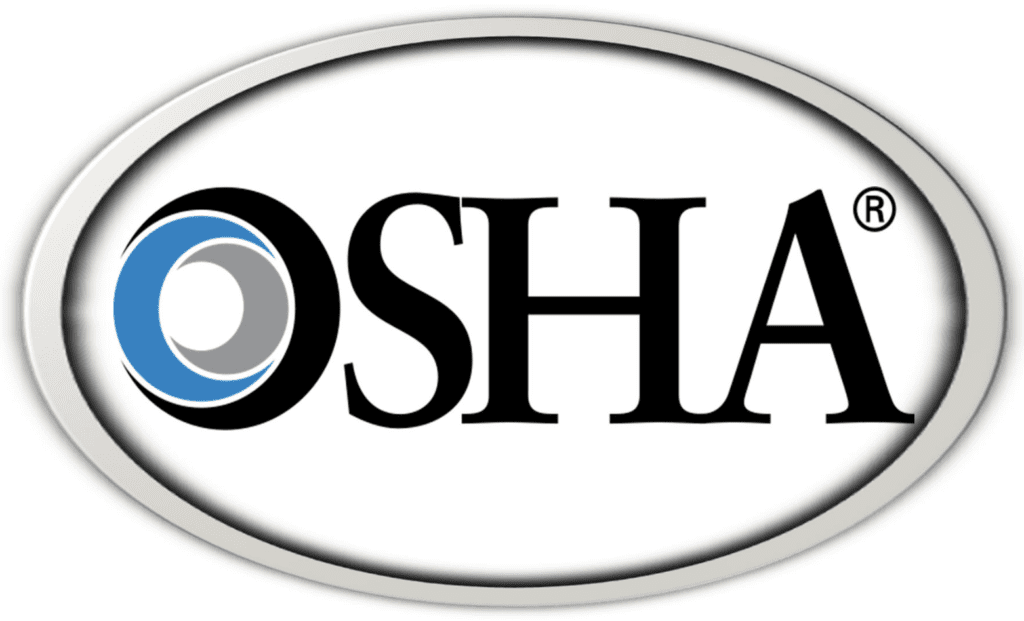 Class will begin at 7:00 a.m. and end at 3:00 p.m.

Location: 4840 W Las Palmaritas, Glendale, AZ

Cost: $80.00 includes a continental breakfast and lunch.

To Register, call dan at 623-930-8197 or cell at 623-203-7178 or e-mail me at sconflict@aol.com

Deadline to register is TODAY..
3. World's Oceans, Atmosphere Are Simmering as El Niño Approaches Global average sea surface temperatures set a record high for April, NOAA says
By Eric Niiler WSJ.com Updated May 18, 2023 at 1:43 pm ET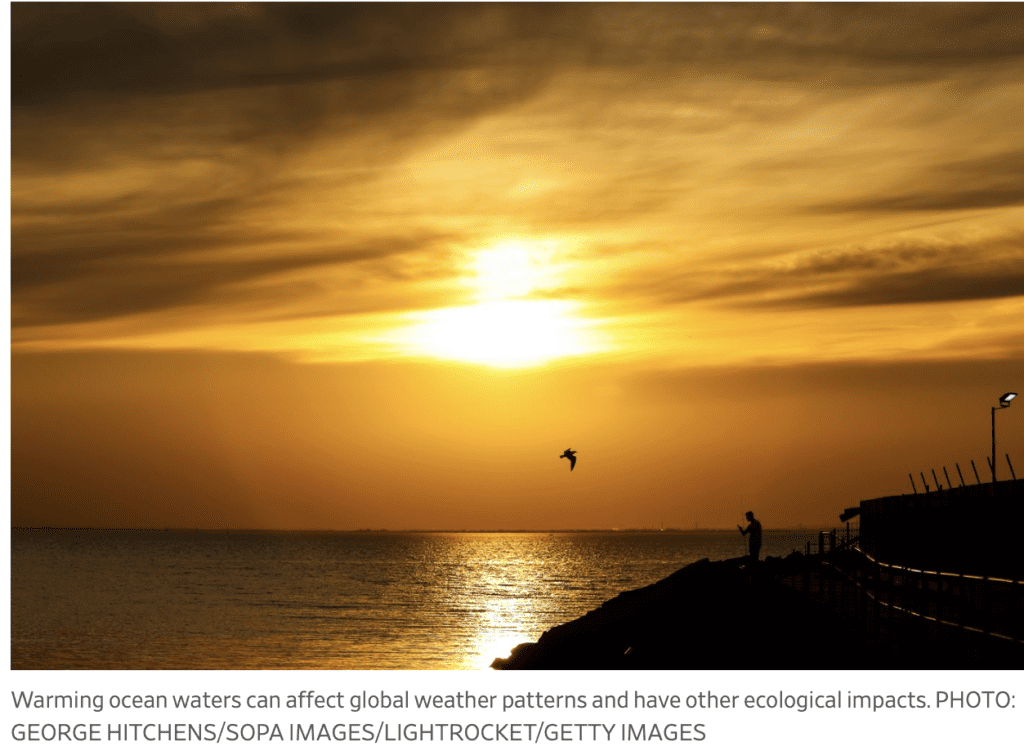 The planet is simmering, both on land and at sea, and that could signal more record temperatures for the remainder of 2023, according to the National Oceanic and Atmospheric Administration.
At sea, global average surface temperatures set a record high for April at 60.8 degrees Fahrenheit, which is 1.55 degrees above the long-term average and just 0.02 degrees below the record month of January 2016.



On land, the April 2023 global average surface temperature was 1.80 degrees above the 20th-century average of 56.7 degrees, the fourth-warmest April in the 174-year record, NOAA said. The Southern Hemisphere had its warmest month ever, beating March 2016 by 0.10 degrees.

The rise in both ocean and atmospheric temperatures is the result of increasing levels of carbon dioxide and other heat-trapping greenhouse gases, as well as the dissipation of the natural cooling event known as La Niña, which has moderated both ocean and land temperatures for the past several years, according to NOAA.
NOAA officials said it is virtually certain that 2023 will rank among the 10 warmest years on record, a 93% chance it will rank among the top five, and a 28% chance that this year will become the warmest since record-keeping began in 1850.


NOAA scientists attribute the rising sea surface temperatures to a growing and possibly strong natural warming condition in the Pacific Ocean known as El Niño, combined with a rebound from three years of a cooling La Niña pattern that had kept ocean temperatures in check.

While the Pacific has remained cool for the past three years, several other oceans have been hit with heat waves that are getting stronger and longer, Gleason said.


Scientists at NOAA's Climate Prediction Center issued an El Niño watch in April and said Thursday that they expect an El Niño to begin forming in the Pacific this summer and that it will last through the winter of 2023-24.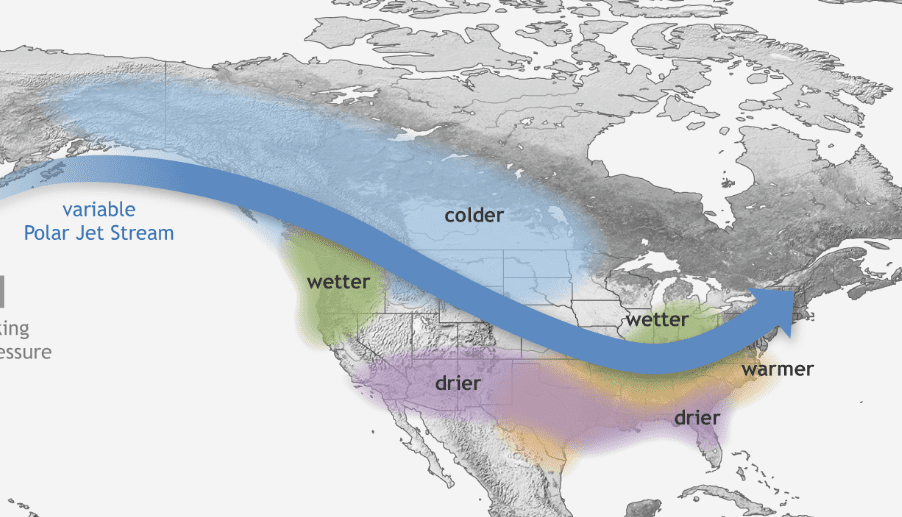 El Niño can cause chaos for farmers, especially those living in some of the world's poorest countries. The last El Niño occurred during 2015-2016, and was blamed for record-setting tropical cyclones in the Pacific, extreme drought in Ethiopia and Central America and crop failures across southeast Asia. Historically, El Niño conditions also tend to reduce the number of hurricanes in the Atlantic Ocean, according to NOAA.
4. What Is A "Compeer"?
a. Two-paned mirror
b. Friend of equal standing
c. Finishing touch
d. Cardinal direction
Answer at end of the newsletter


5. Arizona's Water Conservation Efforts.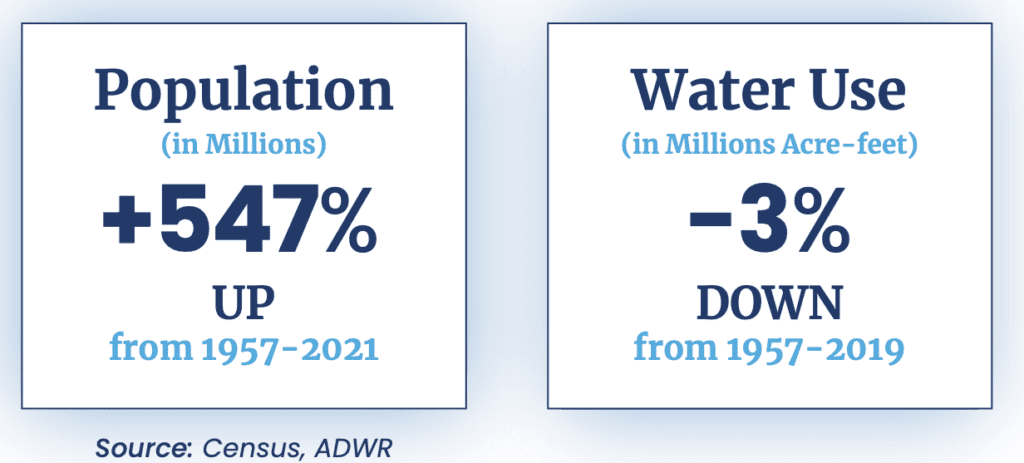 100-Year Assured Water Supply
Since the early 1980s, Arizona has mandated conservation and water-use reporting in the state's most populated areas. With its requirement of a 100-year renewable water supply for all new development, together with water conservation mandates for municipal, industrial and agricultural water users, Arizona's groundbreaking 1980 Groundwater Management Act is known as one of the most robust water management strategies in the United States.

The 1980 Groundwater Management Act set the stage for many conservation activities that have been a way of life in Arizona for decades. This includes:
* Best management practices by cities with conservation programs (citizen outreach, classes and rebates)
* Xeriscape (low water-use landscaping) in public medians and right-of-ways – no
grass allowed
* Strict plumbing codes in all municipal buildings
* Restrictions on turf, as well as artificial, decorative lakes
* Regulatory management plans including progressively more rigorous mandatory conservation requirements for agricultural, municipal and industrial water users
Here's how you can conserve at home
While Arizona water managers have been diligently working on these issues, you can do your part, as well. Here are some resources to get you started:
• Visit WaterUseItWisely.com for 100+ tips on how you can save water.
6. Making Guacamole For Memorial Day. Making a small batch of Guacamole for Memorial Day? Do this to keep the other half of the avocado from turning brown.
The best way to keep an avocado from turning brown after it's been cut is to store it with an onion with the pit still in it.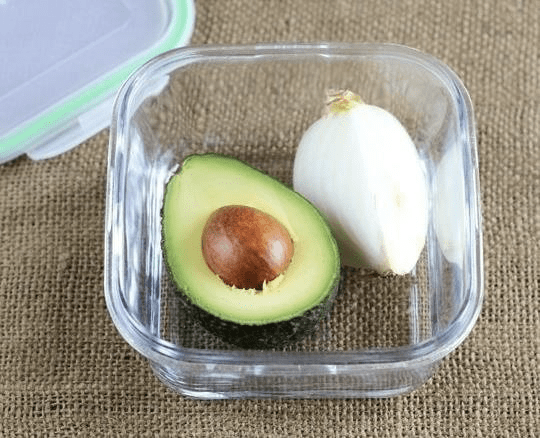 It works because onions contain sulfur, which prevents the enzyme from interacting with the air. Just put the cut avocado in an airtight container with a piece of onion, cover with a lid and store in the refrigerator. It should keep for a couple of days.


This is the same exact method that CHOW recommends, but they prefer to use red onions, chopped at the bottom of the container instead.



7. Memorial Day An American Holiday, Observed On The Last Monday Of May, honoring the men and women who died while serving in the U.S. military. Memorial Day 2023 will occur on Monday, May 29.


Originally known as Decoration Day, it originated in the years following the Civil War and became an official federal holiday in 1971. Many Americans observe Memorial Day by visiting cemeteries or memorials, holding family gatherings and participating in parades.


Cities and towns across the United States host Memorial Day parades each year, often incorporating military personnel and members of veterans' organizations. Some of the largest parades take place in Chicago, New York and Washington, D.C.
Americans also observe Memorial Day by visiting cemeteries and memorials. Some people wear a red poppy in remembrance of those fallen in war—a tradition that began with a World War I poem.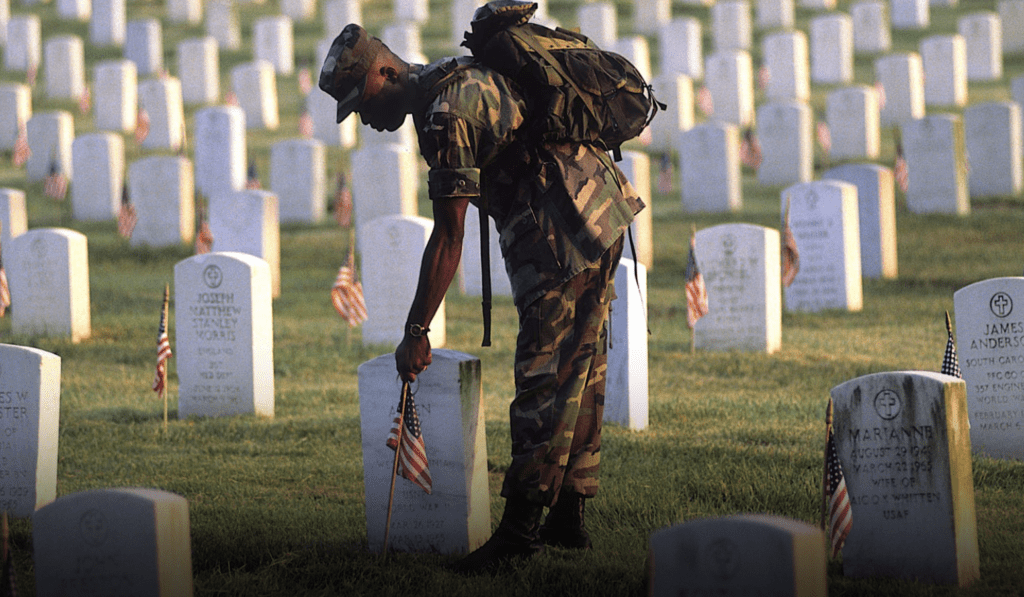 On a less somber note, many people take weekend trips or throw parties and barbecues on the holiday, perhaps because Memorial Day weekend—the long weekend comprising the Saturday and Sunday before Memorial Day and Memorial Day itself—unofficially marks the beginning of summer. Say a prayer of thanks for those who served to protect our freedom.
Answer to question No 4
b. Friend of equal standing

Copyright 2023 EnviroInsight.org