Daniel Salzler No. 1193
EnviroInsight.org Five Items March 17, 2023
—————Feel Free To Pass This Along To Others——————
If your watershed is doing something you would like others to know about, or you know
of something others can benefit from, let me know and I will place it in this Information .
If you want to be removed from the distribution list, please let me know.
Please note that all meetings listed are open.
Enhance your viewing by downloading the pdf file to view photos, etc.
The attached is all about improving life in the watershed.
If you want to be removed from the distribution list,
please let me know. Please note that all meetings listed are open.
Check our website at EnviroInsight.org

1. Sad News For All Who Knew Him. It is with great sorrow that we share the sudden passing of Brian Jones, 63, on March 10, 2023, due to a heart attack. Brian was the son of Kenneth and Corinne Jones of Amherst, NY.
Brian, a graduate of Sweet Home High and Erie Community College, lived in Phoenix Arizona with his longtime partner Angela Robinette. Brian worked for the Arizona Department of Environmental Quality for over 15 years. Brian and the editor of this newsletter grew up relatively close to each other in western New York State but never got to know each other until both worked at ADEQ.


Brian's departure leaves a gigantic hole in the environmental world of asbestos compliance and enforcement. Brian was the consummate expert on the subject of asbestos.


Brian and the editor often rode together to a site, or met on site to review the many issues relevant to solid waste, asbestos and O.S.H.A. And then there were the times when we shared a noon-time meal, talking asbestos (both of us were EPA Asbestos certified), solid waste, O.S.H.A. (Brian spent time as the head of New York State O.S.H.A.) as we were both certified O.S.H.A. instructors; OR just talking about goofy stuff we did growing up in western New York State. Brian was fair and honest with those regulatees and gladly provide education and technical assistance to anyone who would listen.



Brian loved spending time with family, friends, and his colleagues from work. He enjoyed riding his Harley and cruising in his 1980s restored Chevy Van, which he occasionally took to auto shows. Brian enjoyed telling stories, the occasional joke, and did not mind being the center of attention. He was arguably the favorite uncle to his 29 nieces and nephews who he constantly entertained at family gatherings.



Brian is survived by Angela, his loving stepmother Alice Jones, his sisters, Debbie Teal and Ruth Marsh, his brothers Lee, Bruce and Gary Jones and Michael, Greg, Tim, and Peter Boerschig.


The family would like to thank the doctors, nurses, and staff at the Honor Health, John C. Lincoln Medical Center in Phoenix for the excellent care that Brian received as well as the compassion and care they extended to Brian's Family.



In keeping with Brian's wishes, he has shared the gift of life as an organ donor. Additionally, it was Brian's wish that there be no formal memorial services. Instead, please raise a glass of your favorite beverage, remember a time that Brian made you smile, laugh, or cringe and toast to the "Life of Brian". I will miss you, my friend!



If you choose to make a donation in Brian's name, please consider the American Heart Association.
Published by Legacy Remembers from Mar. 13 to Mar. 14, 2023.
2. Climate Change Could Turn Some Blue Lakes Into Green Or Brown Lakes.
Scientists analyzed more than 85,000 lakes worldwide in the first global tally of lake color.


By Jennifer Schmidt, Science News
Some picturesque blue lakes may not be so blue in the future, thanks to climate change

In the first global tally of lake color, researchers estimate that roughly one-third of Earth's lakes are blue. But, should average summer air temperatures rise by a few degrees, some of those crystal waters could turn a murky green or brown, the team reports in the Sept. 28 Geophysical Research Letters.
The changing hues could alter how people use those waters and offer clues about the stability of lake ecosystems. Lake color depends in part on what's in the water, but factors such as water depth and surrounding land use also matter. Compared with blue lakes, green or brown lakes have more algae, sediment and organic matter, says Xiao Yang, a hydrologist at Southern Methodist University in Dallas.
Yang and colleagues used satellite photos from 2013 to 2020 to analyze the color of more than 85,000 lakes around the world. Because storms and seasons can temporarily affect a lake's color, the researchers focused on the most frequent color observed for each lake over the seven-year period. The researchers also created an interactive online map that can be used to explore the colors of these lakes.
The approach is "super cool," says Dina Leech, an aquatic ecologist at Longwood University in Farmville, Va., who was not involved with the study. These satellite data are "just so powerful."
The scientists then looked at local climates during that time to see how they may be linked to lake color around the world. For many small or remote water bodies, records of temperature and precipitation don't exist. Instead, the researchers also relied on climate "hindcasts" (A test of a mathematical model by using data from a past event.) calculated for every spot on the globe, which are pieced together from relatively sparse records.
Lakes in places with average summer air temperatures that were below 19° Celsius (66.2˚ fahrenheit) were more likely to be blue than lakes with warmer summers, the researchers found. But up to 14 percent of the blue lakes they studied are near that threshold. If average summer
temperatures increase another 3 degrees Celsius (37.4˚ Fahrenheit) — an amount that scientists think is plausible by the end of the century — those 3,800 lakes could turn green or brown (SN: 8/9/21). That's because warmer water helps algae bloom more, which changes the properties of the water, giving it a green-brown tint, Yang says.
Extrapolating beyond this sample of lakes is a bit tricky. "We don't even know how many lakes there are in the world," says study coauthor Catherine O'Reilly, an aquatic ecologist at Illinois State University in Normal. Many lakes are too small to reliably detect via satellite, but by some estimates, tens of thousands of larger lakes could lose their blue hue.
If some lakes do become less blue, people will probably lose some of the resources they have come to value, O'Reilly says. Lakes are often used for drinking water, food or recreation. If the water is more clogged with algae, it could be unappealing for play or more costly to clean for drinking.


But the color changes wouldn't necessarily mean that the lakes are any less healthy. "[Humans] don't value lots of algae in a lake, but if you're a certain type of fish species, you might be like 'this is great,'" O'Reilly says.
Lake color can hint at the stability of a lake's ecosystem, with shifting shades indicating changing conditions for the critters living in the water. One benefit of the new study is that it gives scientists a baseline for assessing how climate change is affecting Earth's freshwater resources. Continued monitoring of lakes could help scientists detect future changes.
"[The study] sets a marker that we can compare future results to," says Mike Pace, an aquatic ecologist at the University of Virginia in Charlottesville, who was not involved with the study. "That's, to me, the great power of this study."
3. Tribute To Low Desert Pool Owners. There is a bit of controversy over people living in low desert areas with swimming pools in their back yards. It has been argued that all that water that could be used for something seemingly more important- drinking, irrigation, etc.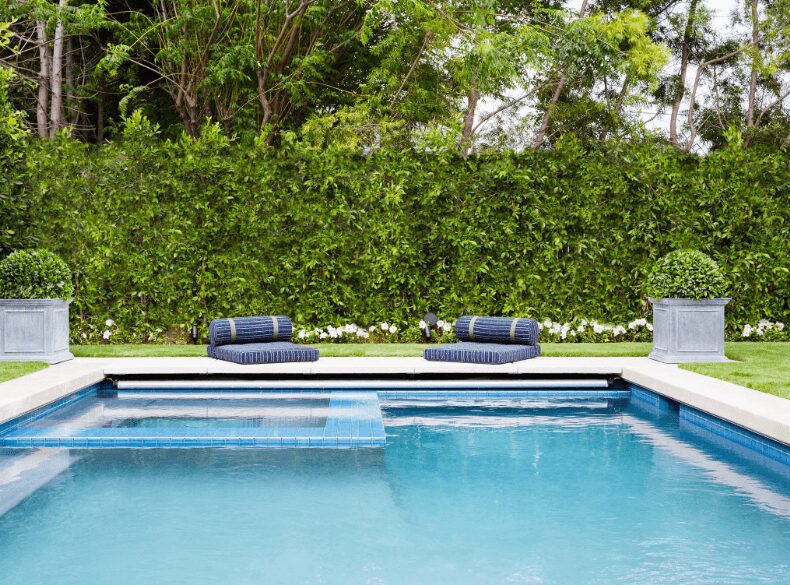 Well, here is to all of those pool owners who work so hard to keep their pools clean, especially after wind storms.
If you have a pool, you understand: your pool becomes a repository with every wind storm. It becomes a collection of desert dust, dirt, pollen, leaves, pool umbrellas, etc.
If it were not for pool owners, our air would even more polluted with contaminates making it difficult to breathe, if not, stay alive. So, thank you pool owners! Source: Editor/Pool Owner
4. Do You Know The Meaning Of This Word: Longanimity (long-ge-NIM-ih-tee)?
a. A very long animal
b. A very tall animal
c. Someone who has been around for a long time and espouses great wisdom
d. Someone displaying patience or tolerance in the face of adversity
Answer at the end of the newsletter
5. Section 104(g) Grant Proposals Now Due March 29

The WRRC has extended the deadline for the FY 2023 Water Resources Research Act, Section 104(g) National Competitive Grants Program to March 29.104(g) National Competitive Grants.

In accordance with the Water Resources Research Act, Section 104(g) the U.S. Geological Survey in cooperation with the National Institutes for Water Resources issues an annual call for research proposals. The National Competitive Grants Program – 104(g) was established to support research on water problems and issues of a regional or interstate nature beyond those of concern only to a single state and which relate to specific program priorities identified jointly by the USGS and the institutes.
Objectives of this program include the following:
Promote collaboration between the USGS and university scientists in research on significant national and regional water
resources issues;
Promote the dissemination and application of the results of the research funded under this
program; and
Assist in the training of scientists in relevant water resource fields. Proposals that include a
strong educational component (student support) are encouraged, as are proposals from
faculty beginning their careers.
104(g) grant funding is allocated into two categories (relevent to Arizona), each with its own priorities and RFP:

Ongoing research needs include improving and enhancing the nation's water supply and availability, as well as promoting the exploration of new ideas that address or expand our understanding of water problems. Proposals are sought on the following specific areas of inquiry; levels of priority are not assigned, and the order of listing does not indicate the level of priority:

National-scale evaluation of water budget: Retrospective or predictive analyses using hydroclimate-forcing data sets, with emphasis on CONUS404, which was developed in a USGS- NCAR collaboration. Additional guidance includes
Emphasis on prediction of water-budget components through a variety of interpretive approaches
Incorporation of how uncertainty in hydroclimate-forcing propagates to water budget components
Consideration of both retrospective and projected conditions.
Rasmussen, R.M., Liu, C., Ikeda, K., Chen, F., Kim, J., Schneider, T., Gochis, D., Dugger, A., and Viger, R., 2023, Four-kilometer long-term regional hydroclimate reanalysis over the conterminous United States (CONUS), 1979-2020: U.S. Geological Survey data release, https://doi.org/10.5066/P9PHPK4F.

Socieoeconomics: Integrate ongoing USGS research and data collection in order to assess socioeconomic and ecological vulnerability to compounding extreme events and develop adaptation measures. This proposed project should undertake new research (e.g., Water Use and Social and Economic Drivers Program) to understand the vulnerability of urban (e.g., trans-basin diversions), agricultural (e.g., reservoir management), and ecological (e.g., endangered species) water-use sectors to drought and compounding hazards such as wildfire. Additional guidance includes:
Provide a quantifiable portfolio of risk for water-use sectors (including ecological and socio-economic)
Develop climate futures and planning scenarios for relevant institutions: management, communities, other institutions
104(g) Per- and Poly-flouroalkyl Substances (PFAS)

The challenges and opportunities of understanding the effects of per-and polyfluoroalkyl (PFAS) substances on water resources are poorly understood, despite the real and growing effect of this group of man-made substances on water quality and the resultant exposure to humans, other organisms, and ecosystems. Research is needed to better understand these interactions and guide management decisions that will improve water resources at the regional or national scale.

Proposals are sought on the following specific areas of inquiry (levels of priority are not assigned, and the order of listing does not indicate the level of priority):

Media-specific methods: Enhanced methods for detection on specific media, with a clear indication of new or different
compounds; new or different methodological approaches; lower detection levels for specific media or compounds, especially
with respect to EPA health guidelines for PFOA (Perfluorooctanoic Acid) and PFOS (Perfluorooctane Sulfonate). Media of
interest include (in ranked order) (1) Tissues/plasma, (2) sediment, (3) air or interfaces, (4) water.
Atmospheric sources: Improved understanding of atmospheric exchange in PFAS distribution and fate. This may include methods to determine transport of PFAS to the atmosphere and to subsequent receiving waters, such as a water method that determines "new" compounds based on their likelihood to occur in the atmosphere.
Processes oriented at molecular level: Process-oriented research of PFAS fate, transport, and effects, with emphasis on molecular-level understanding of PFAS precursor transformation, sorption dynamics, or mechanisms of bioaccumulation and(or) biological/ecological effects.
Research funds made available through this program are awarded on a competitive basis subject to the merit of the proposal, the need for the information to be produced, and the opportunity such funds will provide for training of water resources scientists or professionals. Grant awards are subject to annual Congressional appropriations for the program.


Any investigator at an institution of higher learning in the United States is eligible to apply for a grant through a Water Research Institute or Center established under the provisions of the Water Resources Research Act. The WRRC is the designated Water Resources Research Institute for the State of Arizona.

 
Submitting proposals to the WRRC is the first step in the process of applying for 104(g) Program grants. Proposals must be submitted by email to Program Manager Michael Seronde (seronde@arizona.edu) prior to 5:00 PM MST, Wednesday, March 29, 2023.


Proposals may be for projects of 1 to 3 years in duration and may request up to $310,000 in federal funds, $279,000 for PFAS proposals. Successful applicants must match each dollar of the federal grant with one dollar from non-federal sources.


More information on the National Competitive Grants Program – 104(g) can be found at the State Water Resources Research Act Program website.
Answer to No 3 Above:
4. Do You Know The Meaning Of This Word: Longanimity (long-ge-NIM-ih-tee)?
Answer to the question found in No. "X"
d. Patience or tolerance in the face of adversity
Copyright EnviroInsight.org 2023