EnviroInsight.org Seven Items March 3, 2023
—————Feel Free To Pass This Along To Others——————
If your watershed is doing something you would like others to know about, or you know
of something others can benefit from, let me know and I will place it in this Information .
If you want to be removed from the distribution list, please let me know.
Please note that all meetings listed are open.
Enhance your viewing by downloading the pdf file to view photos, etc.
The attached is all about improving life in the watershed.
If you want to be removed from the distribution list,
please let me know. Please note that all meetings listed are open.
Check our website at EnviroInsight.org
1. Some 'Friendly' Bacteria Backstab Their Algal Pals. Now We Know Why
The friendly relationship between Emiliana huxleyi and Roseobacter turns deadly when the bacteria get a whiff of the algae's aging-related chemicals.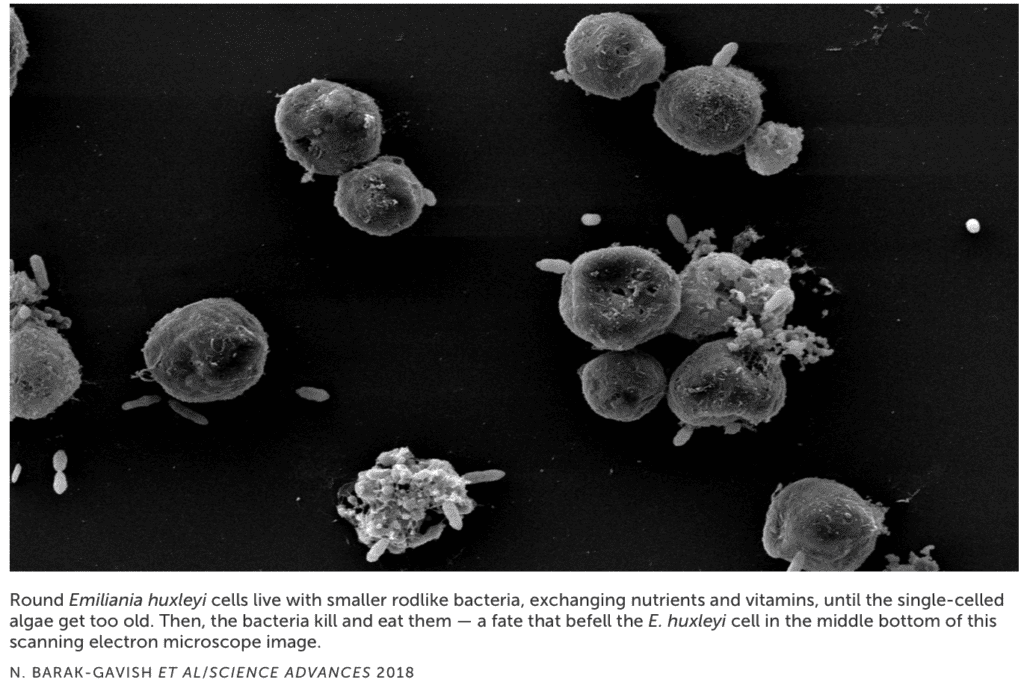 The photosynthesizing plankton Emiliania huxleyi has a dramatic relationship with its bacterial frenemies. These duplicitous bugs help E. huxleyi in exchange for nutrients until it becomes more convenient to murder and eat their hosts. Now, scientists have figured out how these treacherous bacteria decide to turn from friend to foe.
One species of these bacteria appears to keep tabs on health-related chemicals produced by E. huxleyi, researchers report January 24 in eLife. The bacteria maintain their friendly facade until their hosts age and weaken, striking as soon as the vulnerable algae can't afford to keep bribing them with nutrients. The finding could help explain how massive algal blooms come to an end.

The bacteria is "first establishing what we call the 'first handshake,'" says marine microbiologist Assaf Vardi of the Weizmann Institute of Science in Rehovot, Israel. "Then it will shift into a pathogen."

E. huxleyi's partnership with these bacteria, which belong to a group called Roseobacter, might be best described as a love-hate relationship. The single-celled alga can't produce the B vitamins it needs on its own, so it offers up nutrients to lure in Roseobacter that can (SN: 7/8/16). The trade is win-win — at least until the bacteria decide they'd be better off slaying and devouring their algal hosts than sticking around in peaceful coexistence.


Sometimes called the "Jekyll-and-Hyde" trait, this kind of bacterial backstabbery shows up everywhere from animal guts to the open seas. But it wasn't clear before how Roseobacter decide it's the right moment to murder E. huxleyi. The bacteria kill their algal pals when exposed to high concentrations of a sulfur-containing chemical called DMSP, the researchers found. E. huxleyi leaks more and more DMSP as it ages. This eventually cues its duplicitous microbial partners to go rogue, kill their aging host, and kick their genes for nutrient-grabbing proteins and flagella — whiplike tails used to swim — into overdrive.


It's an "eat-and-run strategy," says Noa Barak-Gavish, a microbiologist at ETH Zurich. "You eat up whatever you can and then swim away to avoid competition … [and] to find alternative hosts."


"Phytoplankton fix half of all the carbon on the planet, and probably 20 percent to 50 percent of what they fix … actually goes right to bacteria," she says. So if this kind of relationship controls how carbon flows through the ocean, "that is something that we would really like to understand."


Questions or comments on this article written by By Elise Cutts? E-mail us at feedback@sciencenews.org FEBRUARY 8, 2023 AT 8:00 AM



2. Mar 16 at 12:00 pm: WRRC Seminar Series: Water in Cochise County: Challenges and Solutions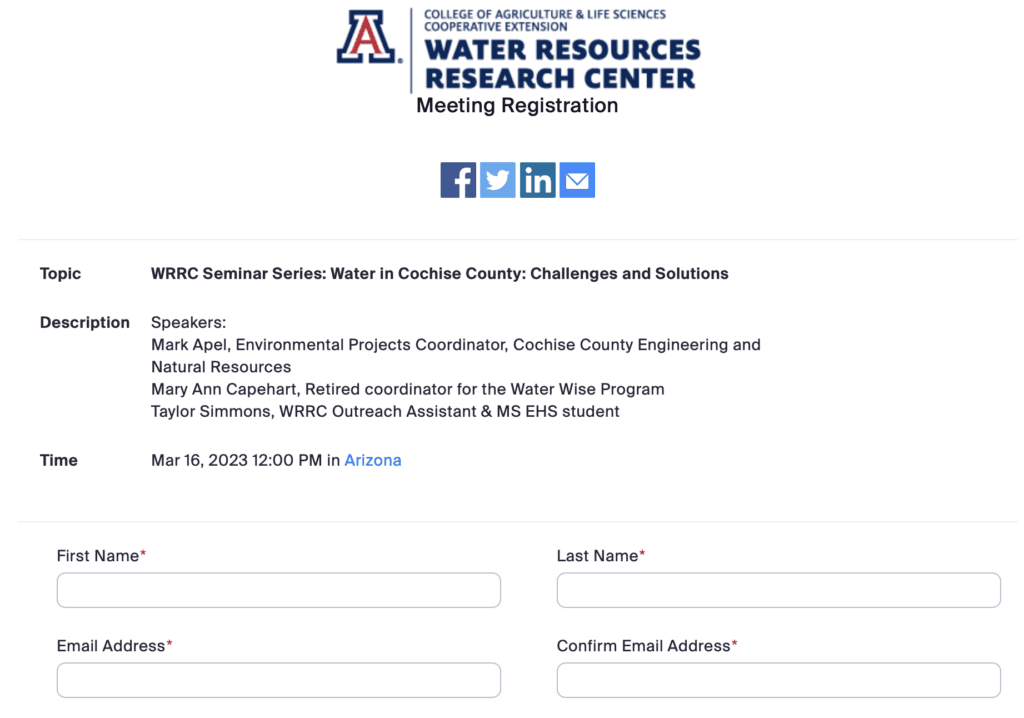 3. FHFA Announces Enhancements to Fannie Mae and Freddie Mac's Radon Standards for Multifamily Properties. 1/19/2023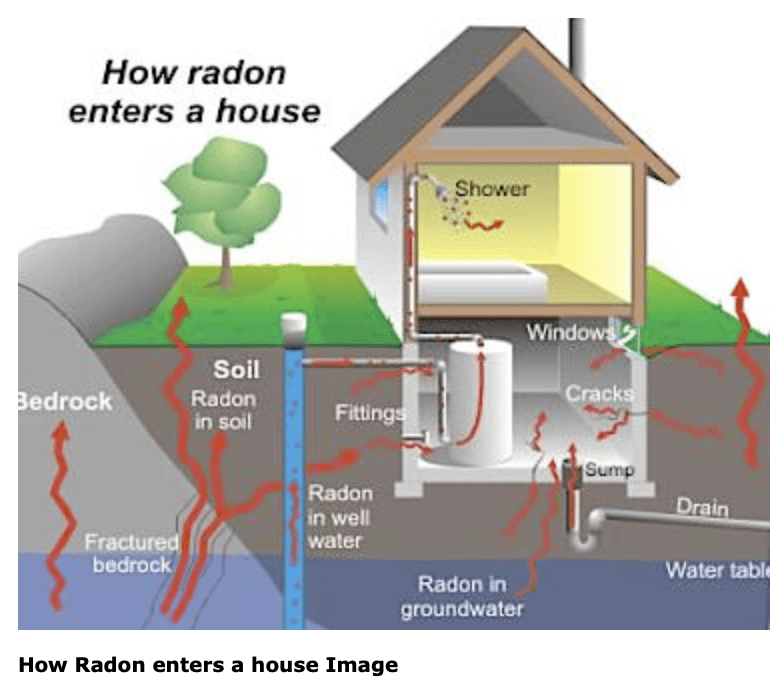 Washington, D.C. – The Federal Housing Finance Agency (FHFA) today announced enhancements to Fannie Mae and Freddie Mac's (the Enterprises) multifamily radon standards. The Enterprises' aligned radon standards will require additional radon testing for multifamily properties with loan applications received after June 30, 2023.

"The Enterprises' adoption of enhanced radon testing requirements during National Radon Action Month will help ensure that multifamily properties with hazardous levels of radon are more accurately identified and properly mitigated," said Director Sandra L. Thompson. "FHFA and the Enterprises are committed to providing safe and sustainable housing opportunities for renters, while ensuring a strong and liquid multifamily mortgage market."
Enhancements to these radon standards will require testing at Enterprise-backed multifamily properties, regardless of where the property is located (subject to some exceptions and deferrals), in addition to:
Increasing the amount of required testing from 10 percent of ground floor units to 25 percent of ground floor units;

Requiring an environmental professional to oversee radon testing;

Requiring an environmental professional or proprty representative to notify tenants of radon testing; and

Providing additional guidance for lenders and environmental consultants on the Enterprises' radon standards. As part of the
guidance, the Enterprises will reinforce the need for compliance with state and local radon laws.
The Enterprises will also collaborate with housing providers, radon industry stakeholders, and the Centers for Disease Control and Prevention (CDC) to encourage better radon data collection at multifamily properties.

Read more at https://www.fhfa.gov/Media/Blog/Pages/FHFA-Increases-Radon-Testing-Requirements-at-Enterprise-Backed-Multifamily-Properties.aspx
4 .EPA Announces Upcoming Virtual Regional Listening Sessions on the PFAS Strategic Roadmap


WASHINGTON (Feb. 27, 2023) – Today, the U.S. Environmental Protection Agency (EPA) is announcing a series of upcoming virtual listening sessions on EPA's PFAS Strategic Roadmap. Beginning on February 28 and continuing through late April, EPA will be holding a virtual session on the PFAS Strategic Roadmap focused on each EPA Region, as well as a session specifically dedicated to the perspectives of EPA's Tribal partners. Each session will provide opportunities for communities to share feedback directly with EPA Regional and program leaders to inform the implementation of the actions described in the Roadmap.
"In EPA's PFAS Strategic Roadmap, we committed to transparent, equitable, and inclusive engagement with all stakeholders to inform the Agency's work," said Radhika Fox, Assistant Administrator for Water and co-chair of EPA's Council on PFAS. "By hearing directly from communities, we will better understand how radon standards will require additional radon standards will require additional PFAS contamination affects individuals' lives and livelihoods and can better ensure that communities have equitable access to solutions – especially Tribal communities and communities with environmental justice concerns."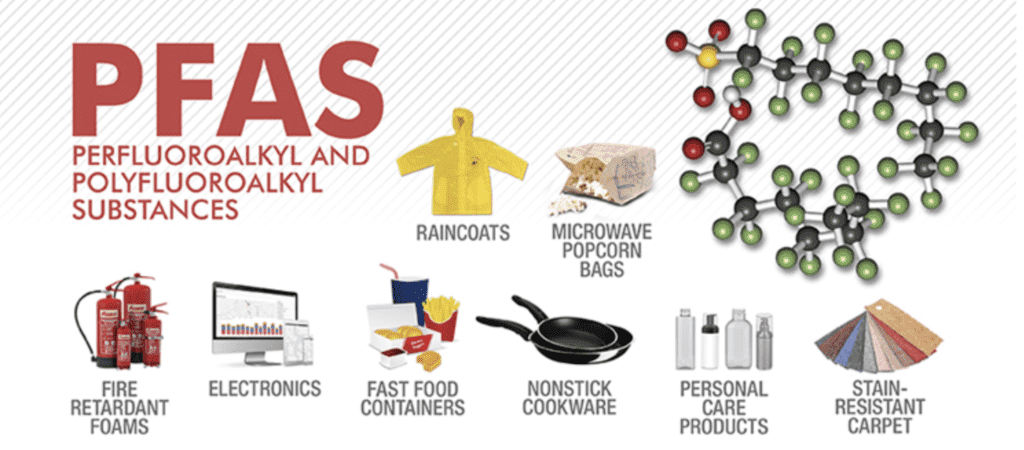 Each Regional virtual listening session will provide information about EPA's ongoing work under the PFAS Strategic Roadmap and what it means for each Region or for Tribes. Each session will also provide opportunities for community members to share feedback directly with EPA Regional and PFAS Council leaders to inform the implementation of the actions described in the Roadmap.



To date, EPA has announced dates, times, and registration details for four upcoming sessions, and today is further announcing the date for the Tribal listening session for Thursday, April 6 at 2 pm ET. Additional details on future virtual sessions in other EPA Regions will be announced soon. Further details for these sessions, including opportunities for members of the public to attend and to share feedback, will be available on the Regional PFAS Community Engagement Sessions website.




5. 3M To Exit PFAS Manufacturing. Dec. 21, 2022 Wastewater Digest One of the nation's first and largest PFAS manufacturers has promised to exit manufacturing of the substances by the end of 2025.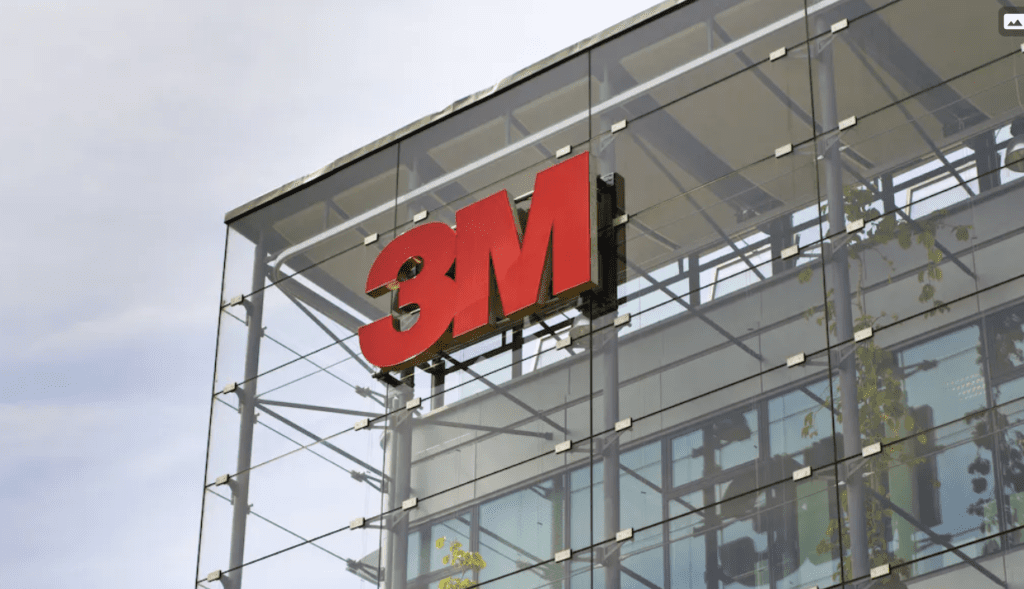 The 3M Company announced that it would discontinue the use of per- and polyfluoroalkyl substances (PFAS) across its product portfolio and exit PFAS manufacturing by the end of 2025.


The company says that its decision was based on many factors, including changing stakeholder expectations and accelerating regulatory trends focused on reducing the presence of PFAS in the environment.
The company says that it has already reduced its use of PFAS over the past three years.

3M also says that it will continue to address litigation around PFAS contamination by defending itself in court or through negotiated resolutions. The company has been one of the first to develop and produce PFAS within the United States, and its facilities' discharges have been responsible for water contamination nationwide.Source: WaterOnline.com

6. EWF. Rainwater Harvesting And Gray Water Rebates Available. The Tucson Water Conservation Program offers rebates for installing rainwater harvesting (up to $2,000) and permanent gray water irrigation systems (up to $1,000). Taking advantage of these opportunities in your home can help conserve water and save you money. A free, three-hour workshop and submission of a project plan are required to qualify. Follow the links below for upcoming workshop dates and Tucson Water's new video "Rainwater and Gray Water Pressurized System – Backflow Prevention Requirement."

Sonoran Environmental Institute rainwater harvesting workshops (English and Spanish)
Watershed Management Group rainwater harvesting and gray water workshops (English)
Pima Smartscape rainwater harvesting workshops (English)
Other free workshops available (not rebate classes)
"Rainwater and Gray Water Pressurized System – Backflow Prevention Requirement" video
Source: Tucson NewsNet
Copyright: EnviroIsigt.org 2023