Daniel Salzler No. 1189 EnviroInsight.org Four Items February 10, 2023
—————Feel Free To Pass This Along To Others——————
If your watershed is doing something you would like others to know about, or you know
of something others can benefit from, let me know and I will place it in this Information .
If you want to be removed from the distribution list, please let me know.
Please note that all meetings listed are open.
Enhance your viewing by downloading the pdf file to view photos, etc.
The attached is all about improving life in the watershed.
If you want to be removed from the distribution list,
please let me know. Please note that all meetings listed are open.
Check our website at EnviroInsight.org
1 Mohave County Supervisors Postpone Deal With Water Lobbyist. Mohave County has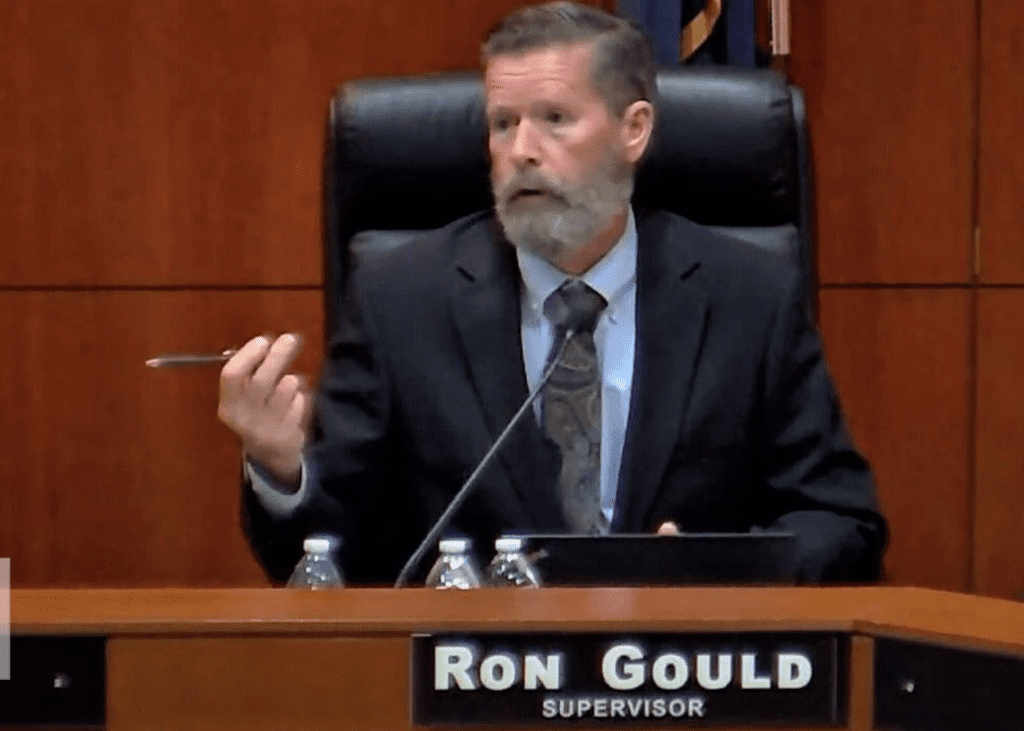 long battled other agencies, and even other Arizona communities for the conservation of Western Arizona's most precious natural resource. But now county officials are weighing the cost for investigating and challenging water issues in the state's legislature.
The Mohave County Board of Supervisors voted on Monday to continue discussion in an ongoing contract with Phoenix-based governmental affairs group HighGround Inc. That agreement has remained in place since 2017, at a cost of $12,000 per month in conjunction with Phoenix law firm Ryley Carlock & Applewhite. The group has been tasked with monitoring and opposing legislation intended to direct Colorado River water away from Arizona's river communities, and to support legislation designed to manage groundwater resources in rural Arizona. Source: https://www.havasunews.com/news/mohave-county-board-of-supervisors-postpone-deal-with-lobbyist-group-on-water-issues/article_58d2c9e8-a9d4-11ed-90b6-a3ff086adcef.html



2. Gray Wolves Stalked By Lawsuits. The Gila County Board of Supervisors will chime in on a lawsuit contesting new rules governing the reintroduction of Mexican gray wolves into the wild.
A coalition of environmental groups sued the U.S. Fish and Wildlife Service to force a big expansion in the range of the wolves, an increase in numbers and other changes.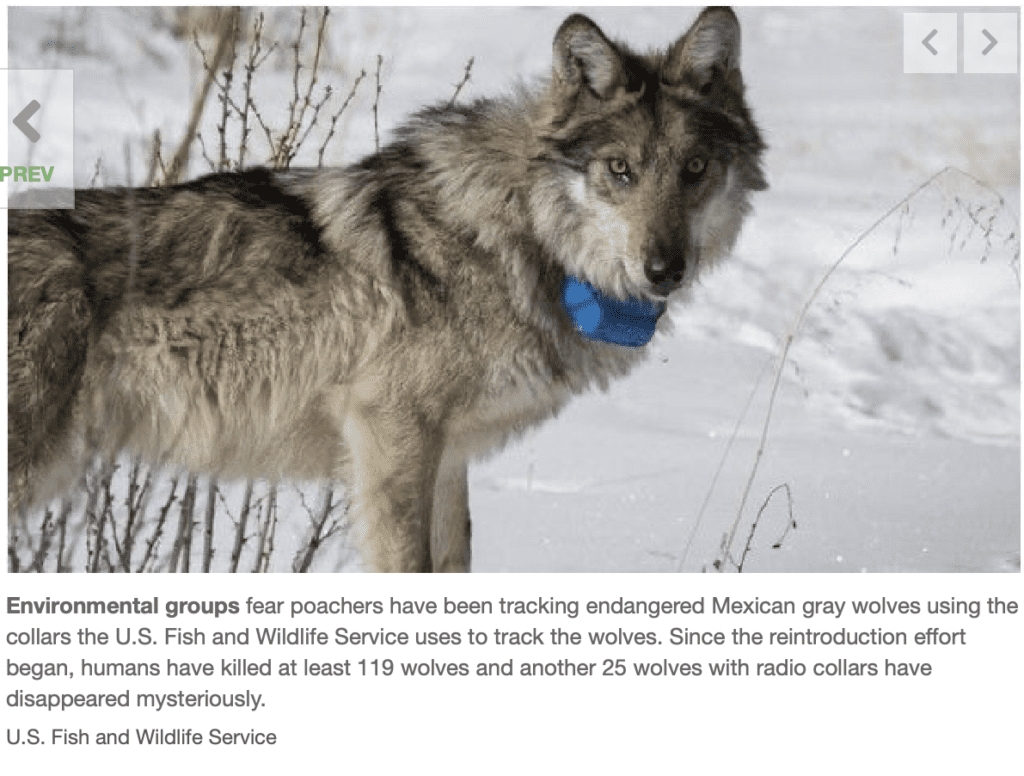 The board of supervisors approved spending $750 to join with several other Arizona counties in opposing key changes sought by the Western Environmental Law Center. The counties would file what's called an amicus brief.
Environmental groups are also contesting the rule changes, saying they don't do enough to protect the endangered wolves from legal and illegal killing – which claim more than 10% of the wolves each year.
However, the counties are worried about the impacts on ranchers with permits to graze vast tracks of public lands in the areas the wolf packs now roam. "The environmentalists are coming back and wanting changes – to expand the range and the numbers and all that," said Supervisor Woody Cline, who is a Tonto Basin rancher. "We want to put in our two cents. It's not a ton of money. Nine counties are involved that have stepped up to the plate – so the judge can hear from us without actually being in a lawsuit."
The counties involved include Apache, Cochise, Gila, Graham and Navajo in Arizona. Nine counties in New Mexico are also joining in the filing of the brief, including Catron, Chavez, Eddy, Harding, Hidalgo, McKinley, Roosevelt, Sierra and Socorro.
The USFWS has been working for more than 20 years to return Mexican gray wolves to the wild. The last census counted more than 200 wolves in the recovery area in Arizona and New Mexico, roughly centered on Alpine and the Blue River.
However, between 1998 and 2020, some 119 wolves have been killed illegally. Last year the population grew slightly, despite the death of 25 wolves from various causes – most of them related to humans. The wolves have attracted wildlife tourism and helped control elk populations – but they have also frequently killed livestock. Ranchers have said the program to pay for livestock killed by wolves doesn't cover their losses – and threatens their livelihoods, already impacted by years of drought.
A U.S. District Court has already found that the rules for the reintroduction effort first issued in 2015 have several major problems. That includes:
• The population cap of 300 of 320 wolves wouldn't assure the long-term survival of the wolves.
• The allowed killing and recapture of wolves who were removed for harassing or killing livestock didn't adequately take into account the need to assure a "genetically viable and diverse" wolf population.
• The USFWS didn't adequately determine whether the wolves should continue to be an experimental "non-essential" population. This provides more management flexibility than the normal "essential" designation for an endangered species.
• The USFWS didn't adequately consider whether the population should be considered essential or non-essential when it expanded the potential range to much of the state south of I-40.
In response to that ruling, the USFWS revised the rules following that legal setback.
This time the population goal would be to have "at least" 320 wolves in the wild in the United States, rather than establishing a cap. Moreover, the USFWS tightened up the rules as to when a wolf could be legally killed – and promised to take the impact of killing or removing a particular wolf on the genetic diversity of the wild population. The USFWS now says expanding the range of the wolves to the area south of I-40 is essential to the recovery of the wolves – while still retaining the flexibility of considering the wolves a "non-essential" population.
The coalition of counties objects to most of those proposed changes in the rules.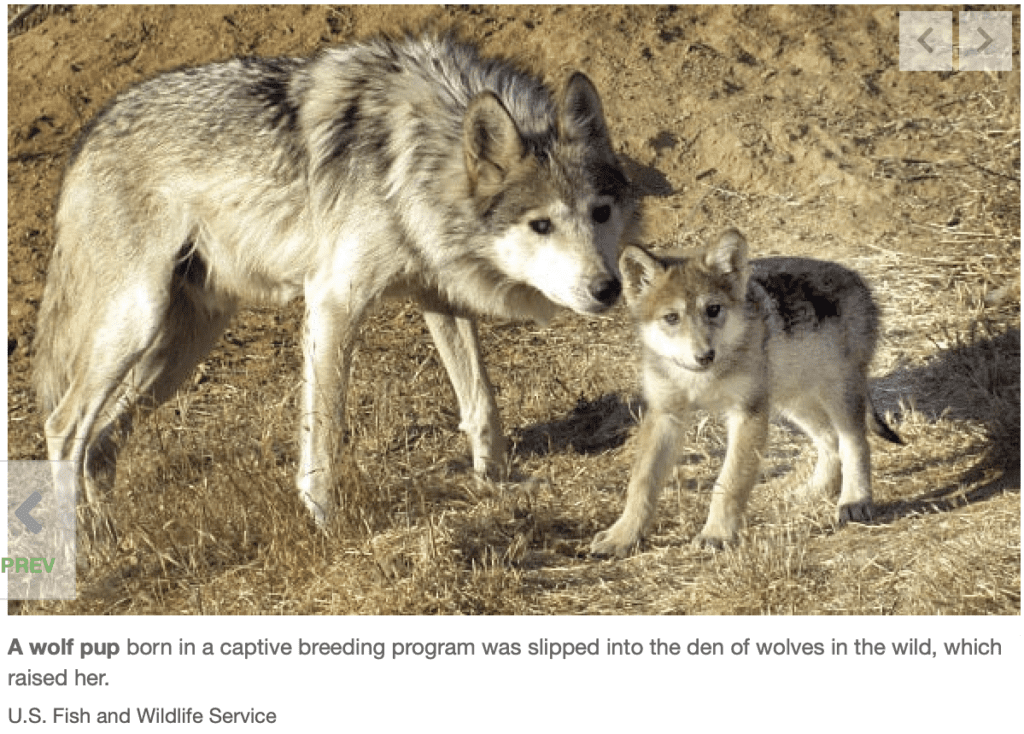 "The FWS 2022 Mexican Wolf Revised 10(j) Rule does not fairly disclose the impacts
to the ranchers and local governments," said the county's position paper adopted at the Jan. 17 meeting. "By participating in the filing of an amicus brief, Gila County will join other counties included in the AZ/NM Coalition of Counties in expressing their concerns regarding the impacts on ranchers and local governments in a formal manner. Gila County does agree with FWS 2022 10(j) Rule that the Mexican wolf should continue to be classified as an experimental nonessential species. Gila County further agrees with the FWS 2022 10(j) Rule that the Mexican Wolf Range should still be confined to the area south of I-40 in Arizona and New Mexico."
Environmental groups are also seeking a new appeals court ruling on the latest revisions of the rules.

"The plan does not alter the low wolf population target numbers that are not supported by science. These targets help determine when the wolves have recovered. It similarly does not establish genetic metrics for determining recovery. These are changes that the Center for Biological Diversity and its allies are still seeking through an appeal to the 9th Circuit Court of Appeals. Improved genetic diversity is necessary for wolf recovery," said a statement by the Center. The group said the plan also still does not do enough to halt poaching, which has been a major source of mortality.
"We'll keep pushing the Service to work harder to save these beautiful, intelligent and social animals from extinction," said Michael Robinson. "Mexican gray wolves maintain balance in the arid and delicate ecosystem they call home. We hope the appeals court will require the Service to follow the science, which will lead to measures like genetic metrics for recovery and releasing well-bonded family packs from captivity to save the population from inbreeding."
Contact the writer at paleshire@payson.com
3.Coalition Formed On Groundwater Needs Will Meet Friday. PHOENIX — As the Arizona state legislature continues to seek solutions for groundwater problems, there is interest among some of the legislators to create new Active Management Areas (AMAs) and there is a group whose membership supports taking action, the Arizona Sustainable Water Network Coalition (SWNC).
Currently there are six AMAs statewide — in Phoenix, Pinal, Prescott, Santa Cruz, Tucson and most recently Douglas — subject to regulation pursuant to the Groundwater Code. Each AMA carries out its programs in a manner consistent with these goals while considering and incorporating the unique character of each AMA and its water users.
According to the Arizona Department of Water Resources (ADWR), the primary management goal of the Phoenix, Prescott and Tucson AMAs, is "safe–yield by the year 2025. Safe–yield is accomplished when no more groundwater is being withdrawn than is being replaced annually.
"In the Pinal AMA, where the economy is primarily agricultural, the management goal is to preserve that economy for as long as feasible, while considering the need to preserve groundwater for future non–irrigation uses.
"In the Santa Cruz AMA, the management goal is to maintain a safe–yield condition in the AMA and to prevent local water tables from experiencing long–term declines."
Now that the state faces a limit on access to a water supply from the Colorado River through the Central Arizona Project (CAP) and as more groundwater basins are threatened across the state, more people are interested on preserving and conserving their aquifers.
The SWNC was formed to propose policies to prevent further degradation of the state's aquifers.
They are hosting an event from 9 a.m. to noon on Friday, Feb. 17, in Phoenix and online via Zoom. They want to hear from residents who are concerned about water usage and availability.
Kris Wolf, SWNC, stated, "In this 2023 legislature, there will be bills addressing groundwater, such as Senate Bill 1306 Local Groundwater Stewardship Areas and Senate Bill 1667 Water, Rural Management and others.
"If nothing meaningful gets passed in 2023 about groundwater, let's be ready to move forward with language and solutions to support a groundwater ballot initiative. Groundwater issues affect our local rivers, streams and springs. We need to brainstorm to address this critical component of better protecting our local rivers."
Those interested should RSVP to Kris Wolfe at: kmwolfe86@gmail.com. For those already signed up, a separate email will be sent in the next few days with a link for those not attending in person. Source: Sierra Vista Herald
4. Heat Waves In U.S. Rivers Are On The Rise. Here's Why That's A Problem. The temperature spikes can cause trouble for fish, plants and water quality and water quantity.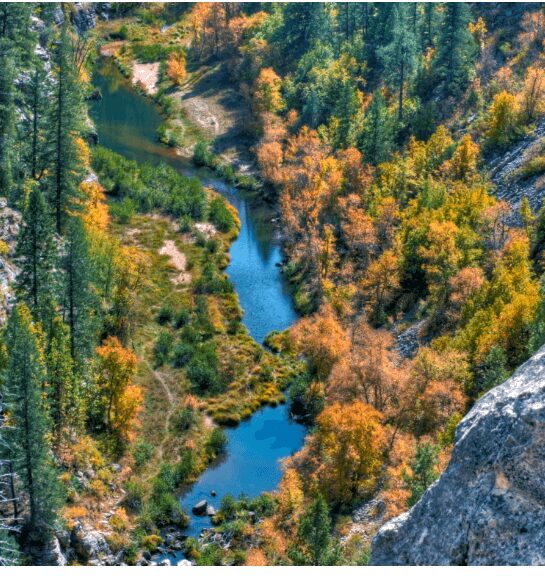 U.S. rivers are getting into hot water. The frequency of river and stream heat waves is on the rise, a new analysis shows.
Like marine heat waves, riverine heat waves occur when water temperatures creep above their typical range for five or more days (SN: 2/1/22). Using 26 years of United States Geological Survey data, researchers compiled daily temperatures for 70 sites in rivers and streams across the United States, and then calculated how many days each site experienced a heat wave per year. From 1996 to 2021, the annual average number of heat wave days per river climbed from 11 to 25, the team reports October 3 in Limnology and Oceanography Letters.
The study is the first assessment of heat waves in rivers across the country, says Spencer Tassone, an ecosystem ecologist at the University of Virginia in Charlottesville. He and his colleagues tallied nearly 4,000 heat wave events — jumping from 82 in 1996 to 198 in 2021 — and amounting to over 35,000 heat wave days. The researchers found that the frequency of extreme heat increased at sites above reservoirs and in free-flowing conditions but not below reservoirs — possibly because dams release cooler water downstream.
Most heat waves with temperatures the highest above typical ranges occurred outside of summer months between December and April, pointing to warmer wintertime conditions, Tassone says.
Human-caused global warming plays a role in riverine heat waves, with heat waves partially tracking air temperatures — but other factors are probably also driving the trend. For example, less precipitation and lower water volume in rivers mean waterways warm up easier, the study says.
"These very short, extreme changes in water temperature can quickly push organisms past their thermal tolerance," Tassone says. Compared with a gradual increase in temperature, sudden heat waves can have a greater impact on river-dwelling plants and animals, he says. Fish like salmon and trout are particularly sensitive to heat waves because the animals rely on cold water to get enough oxygen, regulate their body temperature and spawn correctly.
There are chemical consequences to the heat as well, says hydrologist Sujay Kaushal of the University of Maryland in College Park who was not involved with the study. Higher temperatures can speed up chemical reactions that contaminate water, in some cases contributing to toxic algal blooms (SN: 2/7/18).
The research can be used as a springboard to help mitigate heat waves in the future, Kaushal says, such as by increasing shade cover from trees or managing stormwater. In some rivers, beaver dams show promise for reducing water temperatures (SN: 8/9/22). "You can actually do something about this."Questions or comments on this article? E-mail us at feedback@sciencenews.org
Copyright: EnvirpoInsight.org 2023