Daniel Salzler No. 1187
EnviroInsight.org Two Items February 3, 2023
—————Feel Free To Pass This Along To Others——————
If your watershed is doing something you would like others to know about, or you know
of something others can benefit from, let me know and I will place it in this Information .
If you want to be removed from the distribution list, please let me know.
Please note that all meetings listed are open.
Enhance your viewing by downloading the pdf file to view photos, etc.
The attached is all about improving life in the watershed.
If you want to be removed from the distribution list,
please let me know. Please note that all meetings listed are open.
Check our website at EnviroInsight.org
1. Worst Avian Flu in U.S. History Is Hitting Poultry, Wild Birds, Even Bears And Is Getting Worse. Egg-laying flocks in Nebraska, Colorado and elsewhere have been decimated.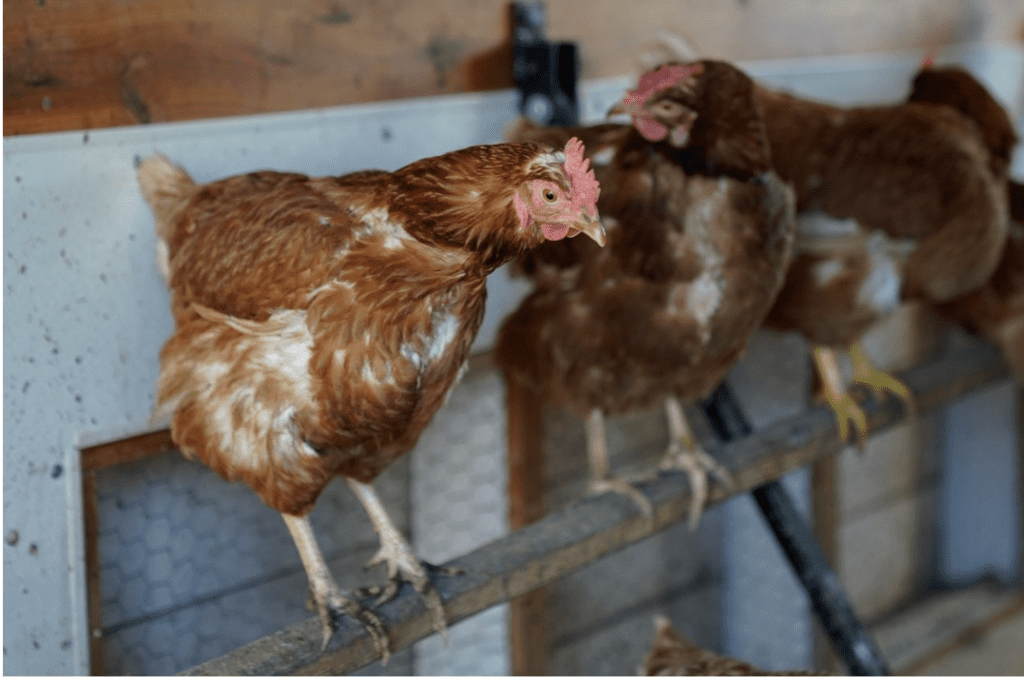 Nearly a year after it began, the worst avian-influenza outbreak in U.S. history is continuing to decimate poultry flocks across the Midwest and Colorado, frustrating efforts to keep the virus from affecting the nation's egg prices and supply.

In South Dakota, the highly contagious bird flu, typically transmitted by the feces, mucus and saliva of wild birds, first hit commercial poultry farms in March 2022 and has continued to affect flocks. Within the last month, egg-laying hens and turkeys at several local farms were infected, leading to the deaths of more than 1.3 million poultry over that period, according to U.S.

Department of Agriculture data. Nearly four million poultry have died in South Dakota since the start of the outbreak.
Nebraska, where more than 4.8 million poultry died during a 2015 bird-flu outbreak, has surpassed 6.7 million poultry deaths from the current outbreak, according to state and federal data.
Colorado has lost more than 90% of its table egg-laying hens, while also seeing its population of wild birds including snow geese, raptors, hawks and eagles sickened, state officials said.
Montana wildlife officials said three young grizzly bears had contracted bird flu during the fall and were euthanized, the first known cases of grizzlies getting the disease. The bears likely contracted the virus from eating infected birds, according to Montana Fish, Wildlife and Parks.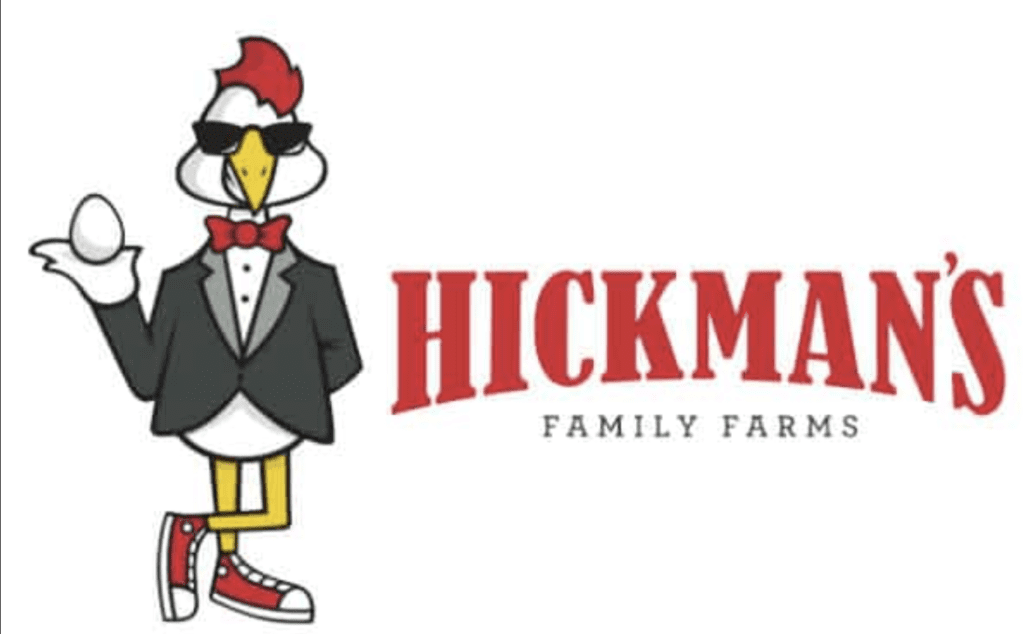 To keep bird flu from spreading, entire poultry flocks must be destroyed after an infection is confirmed. The outbreak has caused the deaths of nearly 58 million poultry in 47 states, according to U.S. Department of Agriculture data.
Arizona's largest egg producer, Hickmans, continues it's extraordinary effort to keep the flocks virus free and egg production going. Even though egg prices are up, Arizonan's shopper should be grateful there are eggs available for our tables.

2. Do You Suffer From Arachibutyrophobia? Perhaps more jam would help. This is one fear your pet dog certainly does not have! Arachibutyrophobia is the fear of having peanut butter get stuck to the roof of your mouth. The name comes from the ancient Greeks, where "arachi" translates to "ground nut", "butyr" translates to "butter", and "phobia" translates to fear. This fear can also commonly be referred to people who are afraid of choking on peanut butter, which seems to be a more logical fear than having it stuck to the roof of your mouth.
3. Will Gas Stoves Be Banned In The U.S. ? A federal agency says a ban on gas stoves is on the table amid rising concern about harmful indoor air pollutants emitted by the appliances.
|

The US Consumer Product Safety Commission plans to take action to address the pollution, which can cause health and respiratory problems.

Americans' Gas Stoves Are as Bad for the Climate as 500,000 Cars
The gas-burning stoves loved by cooks leak so much methane across the U.S.—most when the appliances are not even in use—that they have the same impact on our atmosphere as half a million cars, according to a Stanford University study.

Stanford researchers analyzed indoor levels of both heat-trapping methane and nitrous oxides—pollutants that can trigger asthma and other breathing problems—and found surprising amounts of each seeping from stoves. The study, released Thursday, comes as communities nationwide debate whether to ban natural gas use in new buildings as part of the fight against climate change, and as the gas industry mobilizes to block such bans.
"Gas stoves warm the planet and release indoor air pollutants that you breathe–you get both," senior author Rob Jackson, an environmental scientist at Stanford, said in an interview. Eliminating gas service for newly built homes makes sense, he said, "otherwise we're locking in greenhouse gas emissions for decades to come."
Methane, the main component of natural gas, has more than 80 times the global-warming potential of carbon dioxide for the first 20 years after it's released into the atmosphere. The study, which measured methane levels in 53 California home kitchens sealed off with plastic sheeting, found that old and new stoves alike leak the gas, with 76% of the emissions happening while the appliances aren't used. Since more than one-third of U.S. households, or 40 million homes, have gas-burning stoves, the researchers estimate their nationwide methane emissions each year have the same global-warming potential as about 500,000 cars. Source: Time Magazine, Wall Street Journal Jan 25, 2023.


|
4. What Is That Awful Stink? While most Americans have been forced to juggle their personal budgets to meet the burden of high gasoline prices, Exxon/Chevron (one company) posted a combined profit of $92 BILLION for 2022. Exxon posted a profit of $55.7 billion and Chevron posted a profit $36.5 billion. This is more money than any one company has ever made in history. Source: Wall Street Journal.


5. Upper Agua Fria Watershed Partnership Meeting February 7, 2023, 10 am


CHAUNCEY RANCH CAMP 18970 E. Old Sycamore Road, Mayer AZ 86333. GPS should get you here; but be sure to use the entry road in front of the mailboxes, NOT the AZ Hunt Club Road.


* FROM STATE ROUTE 69, turn at Mayer Fire Station northeast on East Old Sycamore Road. Follow dirt road for approximately 4 miles to mailbox. Turn left (north) on dirt, entrance road and under Chauncey Ranch Sign/gatepost. Travel approximately 1 mile until entry gate. Proceed through gate and follow signs to office/parking.

FROM I-17: Turn west at mile marker 268 ("ORME/DUGAS RD"). After a few hundred yards, turn left at the fork and XB Ranch Sign on E. Old Sycamore Road. Continue on this road for approximately 4 miles and PAST AZ Hunt Club Road. Watch for mailboxes on left, at which you will turn right (north) on dirt, entrance road and under Chauncey Ranch Sign/gatepost. Travel approximately 1 mile until entry gate. Proceed through gate and follow signs to office/parking.
Draft Agenda
1. Introductions and Announcements. Thank you Tim Magill for hosting!

2. Nancy Steele from Friends of the Verde to February 7, 2023 to discuss how in 12 years
interested people became an effective organization; check out
<www.verderiver.org>, look for Report Card
3. ADOT <improvingi17.com>. Water Sources for Construction; updates; Supervisor
Gregory: Black Canyon City next Meeting date ?; recap of Legislative Meeting Dec 6;
BCC well levels, Big John 2 well; Southwestern Utilities new owner of Cold Water Canyon
Water Company; Concerns about Table Mesa Well impacts, drilling info available yet? Fun
Well at Moore's Gulch
4. Old Business:
a. Candela Solar Farm updates: Travis Bard of ASLD Boa to March 7 Meeting; Queue
number?
b. Arizona Metals Black Canyon City Kay Mine – update?
c. BCHP – Winterfest, Auction Report
d. Agua Fria Wild and Scenic River proposal, follow up with Gary Beverly?


5. Chauncey Ranch: Tim Magill: Pathways to Learning; Background and Tour



6. Covid19 Update . From Johns Hopkins. Case from 2015 through 2023 Source: https://coronavirus.jhu.edu/us-map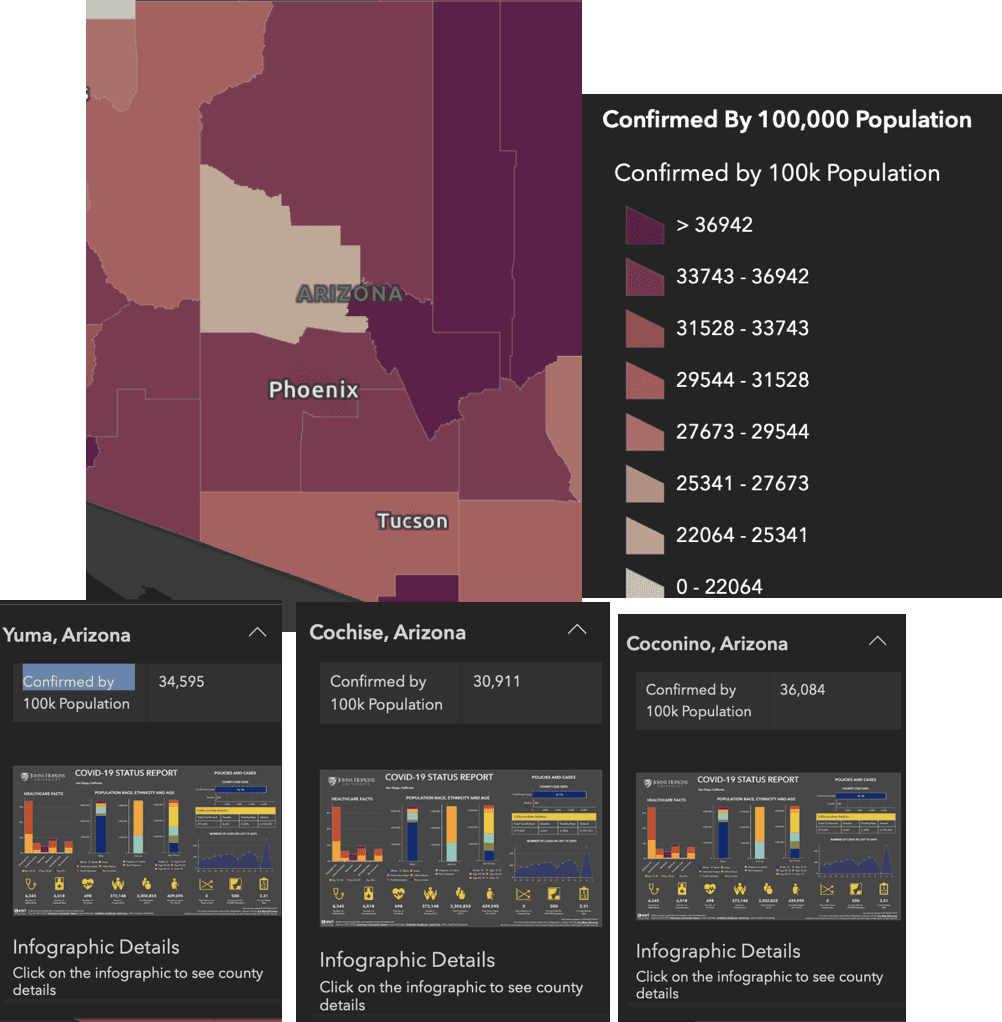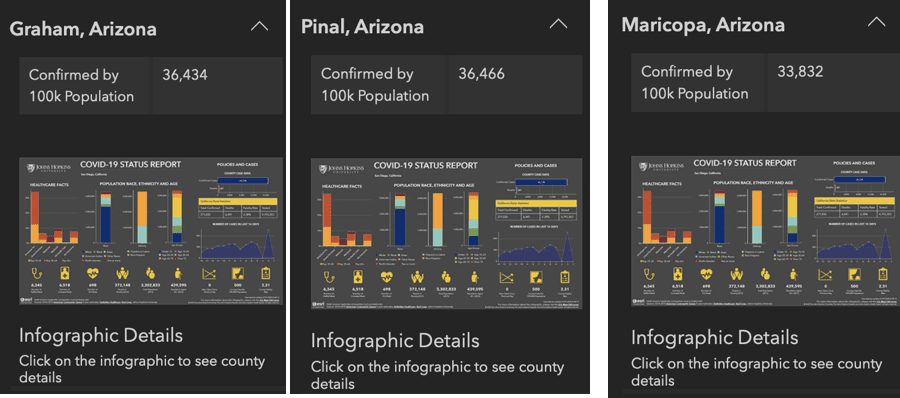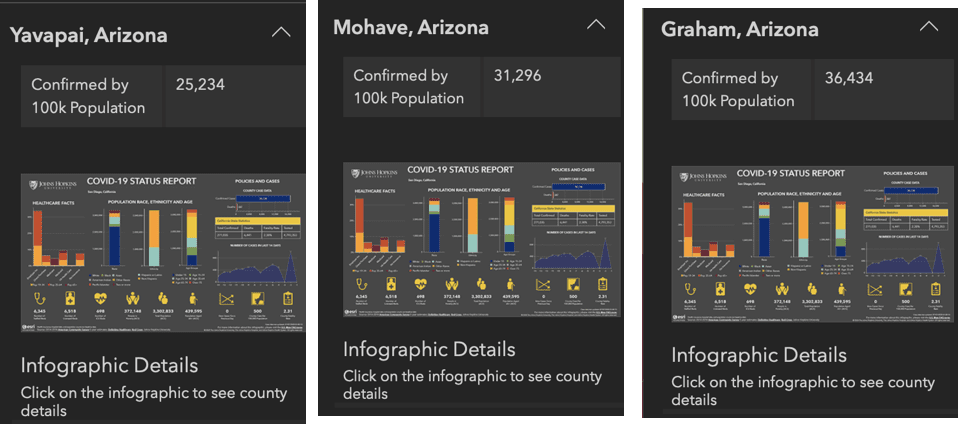 7. Groundhog Day 2023. Groundhog Day in on February 2, this year. The first official Groundhog Day celebration took place on February 2, 1887, in Punxsutawney, Pennsylvania. The annual ritual has roots in pre-Christian traditions and was brought to the U.S. by German immigrants.


The Beginning of Spring and Candlemas

Falling midway between the winter solstice and the spring equinox, February 2 is a significant day in several ancient and modern traditions. The Celts, for instance, celebrated it as Imbolc, a pagan festival marking the beginning of spring.

As Christianity spread through Europe, Imbolc evolved into Candlemas, a feast commemorating the presentation of Jesus at the holy temple in Jerusalem. In certain parts of Europe, Christians believed that a sunny Candlemas meant another 40 days of cold and snow.

Germans developed their own take on the legend, pronouncing the day sunny only if badgers and other small animals glimpsed their own shadows. When German immigrants settled Pennsylvania in the 18th and 19th centuries, they brought the custom with them, choosing the native groundhog as the annual forecaster.

First Groundhog Day
The first Groundhog Day celebration in Punxsutawney was the brainchild of local newspaper editor Clymer Freas, who sold a group of businessmen and groundhog hunters—known collectively as the Punxsutawney Groundhog Club—on the idea.

The men trekked to a site called Gobbler's Knob, where the inaugural groundhog (a.k.a.Punxsutawney Phil) became the bearer of bad news when he saw his shadow.
Nowadays, the yearly festivities in Punxsutawney are presided over by a band of local dignitaries known as the Inner Circle. Its members wear top hats and conduct the official proceedings in the Pennsylvania Dutch dialect. (They supposedly speak to the groundhog in "Groundhogese.")
Every February 2, tens of thousands of spectators attend Groundhog Day events in Punxsutawney, a borough that's home to some 6,000 people. It was immortalized in the 1993 film Groundhog Day, which was actually shot in Woodstock, Illinois.


How Accurate Are Groundhogs?

While sunny winter days are indeed associated with colder, drier air, we probably shouldn't trade in our meteorologists for groundhogs just yet. Studies by the National Climatic Data Center and the Canadian weather service have yielded a dismal success rate of around 50 percent for Punxsutawney Phil.
On the other hand, Agua Fria Freddie, Arizona's prognosticating rattlesnake, works just the opposite of his Pennsylvania counterpart, Punxsutawney Phil.

The early settlers found rattlesnakes to be dependable forecasters. The trick was getting low enough to the ground to see what they saw.
Arizonans have a slight advantage over Pennsylvanians when it comes to the winter-forecasting game. With the exception of the northern portion of the state, a prediction of six more weeks of winter in Arizona does not have quite the negative ring that it does in the Keystone
State.


Officially, the National Weather Service said Monday that 30-day outlook for Arizona is for temperatures to average near normal with precipitation expected to average near or above normal.
Copyright: EnviroInsight.org 2023