Daniel Salzler No. 1185
EnviroInsight.org Four Items January 20, 2023
—————Feel Free To Pass This Along To Others——————
If your watershed is doing something you would like others to know about, or you know
of something others can benefit from, let me know and I will place it in this Information .
If you want to be removed from the distribution list, please let me know.
Please note that all meetings listed are open.
Enhance your viewing by downloading the pdf file to view photos, etc.
The attached is all about improving life in the watershed.
If you want to be removed from the distribution list,
please let me know. Please note that all meetings listed are open.
Check our website at EnviroInsight.org
1. "More States Target 'Forever Chemicals'. The January 13, 2023 Wall Street Journal reported that "More States Target 'Forever Chemicals"

Main has become the latest state to ban the 'Forever Chemicals' known as PFAS, short for per- and polyfluoroalkyl substances that are used in carpets, food wrapping, ski wax, fire fighting foam, older non-stick pans, water proof jackets and more.
Eleven states that have banned or restricted the use of PFAS including Washington, Vermont. California, Maryland and Colorado who have also steps to ban PFAS from cosmetics.


Labs only look for a fraction of the 12,000 PFAS compounds listed by the EPA. Starbucks and McDonalds have stated they will eliminate PFAS in food packaging, ut that is in the future.


With all of this information out there, one has to wonder why the conservative Arizona legislature is not addressing this problem ore quickly.
The Arizona Department of Environmental Quality has initiated a statewide effort to sample over 1,200 public water systems across the state for 29 different kinds of a hazardous chemical known as PFAS. The goal is to produce a detailed map showing the presence of PFAS in drinking water supplies, the first step toward cleaning up contaminated water sources.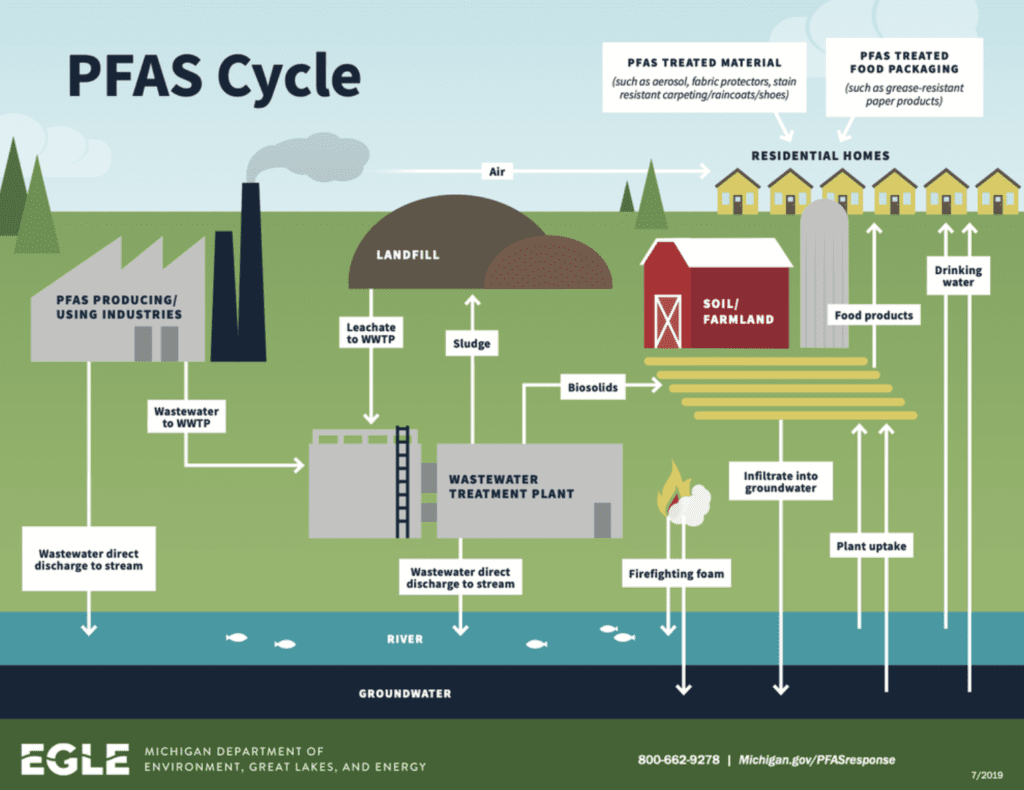 PFAS, short for per- and polyfluoroalkyl substances, have been used since the late 1940s in a wide variety of products and industries, and can now be found globally in water and soil. A growing body of evidence has shown that long-term exposure, even to low traces of these chemicals, can cause severe health issues.


Mapping the presence of these contaminants in Arizona wells is a crucial first step, especially as many communities grow more reliant on groundwater amid cuts from Colorado River water.
The second step would be planning for treatment, but technologies to remove PFAS from drinking water are still new and expensive. More importantly, there are no federal regulations to enforce contaminant limits, so taking action remains voluntary. ADEQ has worked with about 13 water systems in Arizona to warn consumers and limit exposure. Treatment plants that can handle PFAS, like ones in Marana and Tucson, could serve as blueprint for other areas.
The statewide screening effort was largely prompted by a change in federal regulations. Officially, the U.S. Environmental Protection Agency has still not established a maximum contaminant level for PFAS. But with research that links PFAS exposure to infertility, birth defects, kidney malfunction, several types of cancer, and thyroid disease, among others, the federal regulator decided to dramatically tighten its health advisory.


In June, the levels established for PFOS and PFOA, two of the most prominent chemicals, were reduced from 70 parts per trillion to 0.02 and 0.004 parts per trillion, or about 3,500 and 17,000 times lower.


ADEQ has confirmed there are PFAS in at least 57 public water systems in Arizona. "This project is critical for us to understand in Arizona where PFAS is so that we can address it," Water Quality Division Director Trevor Baggiore said about the sampling effort.


Starting in 2023, most public water systems will have to screen for 29 kinds of PFAS, under the EPA's fifth Unregulated Contaminant Monitoring Rule. Small systems serving fewer than 3,300 people will not fall under this requirement. The EPA will only draw 800 small "nationally representative" systems for testing.


In Arizona 90% of the state's 1,502 public water systems fall in the category of "small" systems. Most would be left out of the EPA's monitoring rule.


ADEQ wants to make sure every single water system in Arizona is tested and will dedicate $3 million from federal Safe Drinking Water Act funds to that purpose. Baggiore believes the agency is "ahead of the curve."


Those small systems serve over half a million people, and the environmental agency is committed to make sure they are all tested, Baggiore said in a public statement.


The agency will provide results to the operators as soon as they become available and, if they find PFAS above the EPA-advised levels, the state will help them develop a plan to inform the community, limit exposure, and treat water accordingly. About 288 of the 1,502 systems in the state have already been tested and recorded in ADEQ's PFAS Interactive Data Map. The statewide sampling is expected to conclude by September 2023.


Source: Story by Clara Migoya, Arizona Republic • Jan 3
Note: Hydroviv water filters remove PFAS from your residential water supply.
2. Will Arizona's Rain and Snow Pack Help With The Drought? With all of the rain and snow falling on Arizona has improved our drought situation. According to the Arizona Drought Monitor, Arizona has either little short term drought or no drought at all. In terms of the long-term drought, Arizona is still climbing out of that condition.
2020 was the hottest and driest year on record.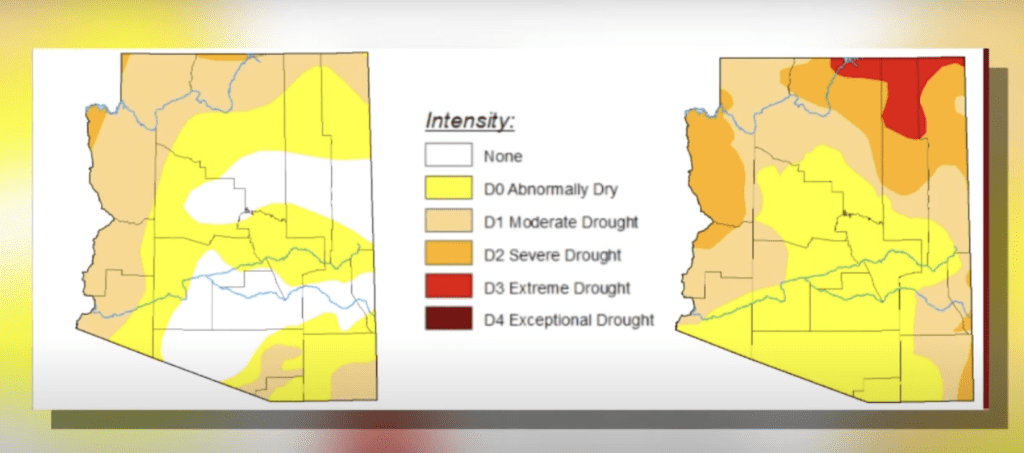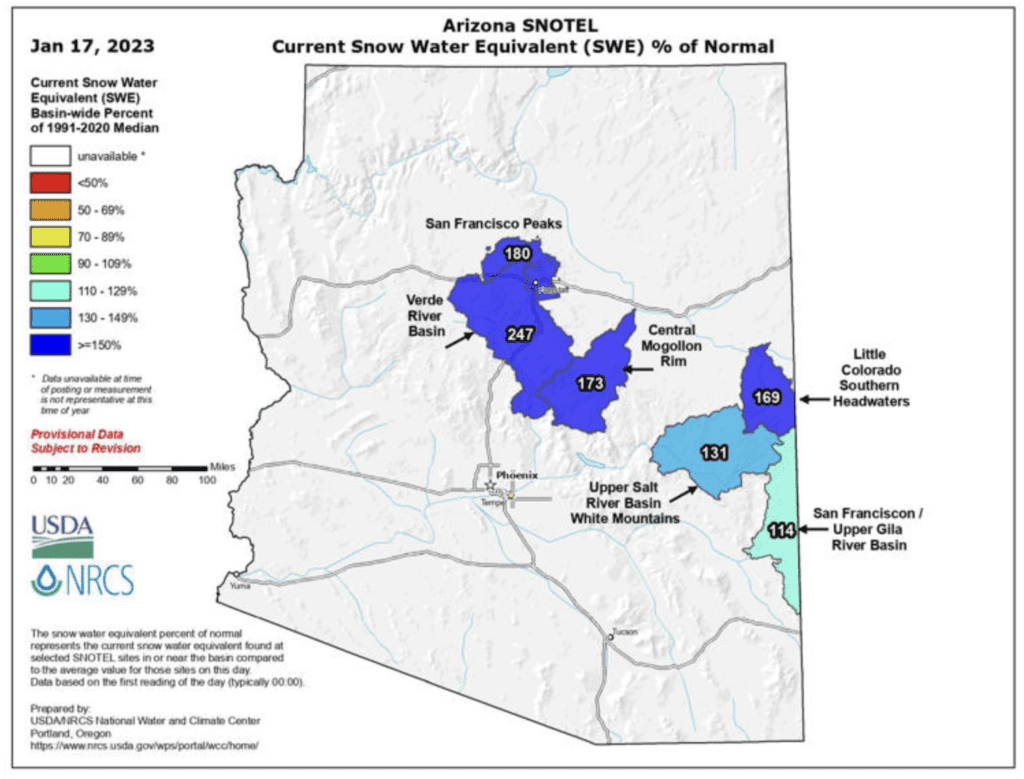 Most of the water owe use comes from groundwater, the Verde and Salt Rivers. About 30 to 35% of the water comes from the Colorado River and most of it is used in agriculture. The Salt and Verde Rivers are at about 70 to 71% of capacity right now. The melting of the snow pack will just add to it.
Thanks water conservation measures and agricultural restrictions, Arizona is current using abut the same amount of water as it did in 1950. However, long term predictions indicate that this spring will be drier than normal. Source: Fox News and MSN
3. Follow-Up: US Approves World's First Vaccine For Declining Honey Bees. It was engineered to prevent fatalities from American foulbrood disease, a bacterial condition known to weaken colonies by attacking bee larvae.


The US Department of Agriculture (USDA) approved a conditional license for the vaccine this week, according to the biotech firm behind its development.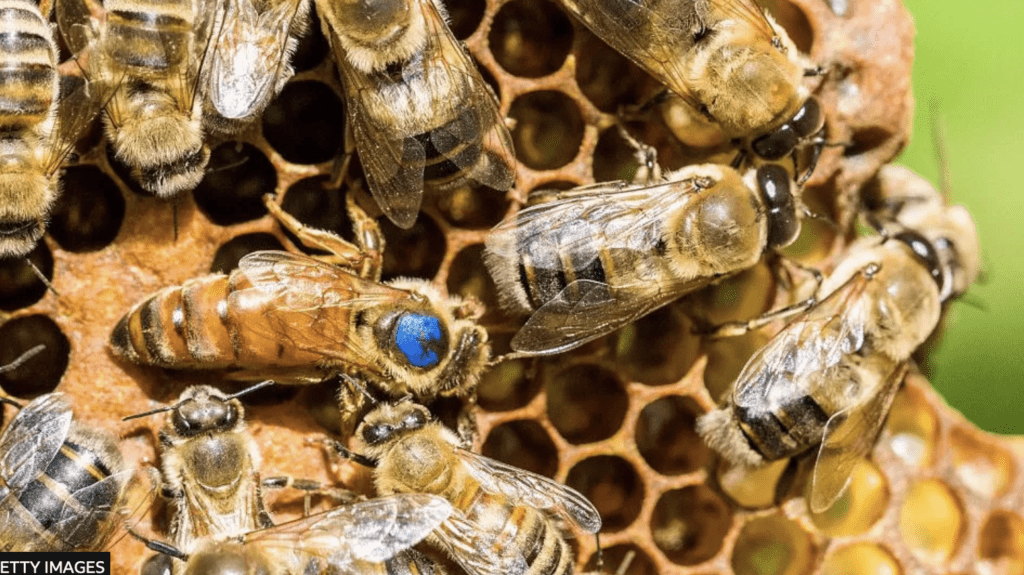 As pollinators, bees play a critical role in many aspects of the ecosystem.

The vaccine could serve as a "breakthrough in protecting honey bees", Dalan Animal Health CEO Annette Kleiser said in a statement.
It works by introducing an inactive version of the bacteria into the royal jelly fed to the queen, whose larvae then gain immunity.
The US has seen annual reductions in honey bee colonies since 2006, according to the USDA.
The USDA says many, sometimes overlapping, factors threaten honey bee health, including parasites, pests and disease, as well as a phenomenon called Colony Collapse Disorder, which occurs when worker bees abandon a hive and leave behind the queen.


Pollinators such as bees, birds and bats are responsible for about a third of the world's crop production, according to the United Nation's Food and Agricultural Organization.
American foulbrood disease poses a challenge for beekeepers as it is highly contagious and has no cure. The only treatment method requires burning the colony of infected bees along with the hives and equipment and treating nearby colonies with antibiotics.


The new vaccine contains an inactive version of the bacteria that causes American foulbrood disease, Paenibacillus larvae, according to Dalan Animal health.


The bacteria are incorporated into royal jelly feed given by worker bees to the queen bee, which then ingests the feed and keeps some of the vaccine in her ovaries, according to the biotech firm, which specialises in insect health and immunology.
It says this gives bee larvae immunity to the disease as they hatch and reduces death from the illness.
The new vaccine could mark an "exciting step forward for beekeepers", California State Beekeepers Association board member Trevor Tauzer said in a statement.
"If we can prevent an infection in our hives, we can avoid costly treatments and focus our energy on other important elements of keeping our bees healthy," he said.


Dalan plans to distribute the vaccine "on a limited basis" to commercial beekeepers and said the product would probably be available for purchase in the US this year. Source: BBC News, January 5, 2023


4. New Lunar Year Begins On Sunday. Lunar New Year, also known as the Chinese New Year or the Spring Festival, is celebrated by nearly 2 billion people worldwide. In 2023, Lunar New Year falls on Jan. 22, when participants will say goodbye to the Year of the Tiger and usher in the Year of the Rabbit.
Traditionally it's a time to honor ancestors and deities, marked by family reunions, parades and fireworks. While based on the Chinese calendar, Lunar New Year is also celebrated in Korea, Singapore, Mongolia, Tibet and Vietnam and in Asian communities around the world. |


Here's everything you need to know about Lunar New Year and the Year of the Rabbit.

What is Lunar New Year?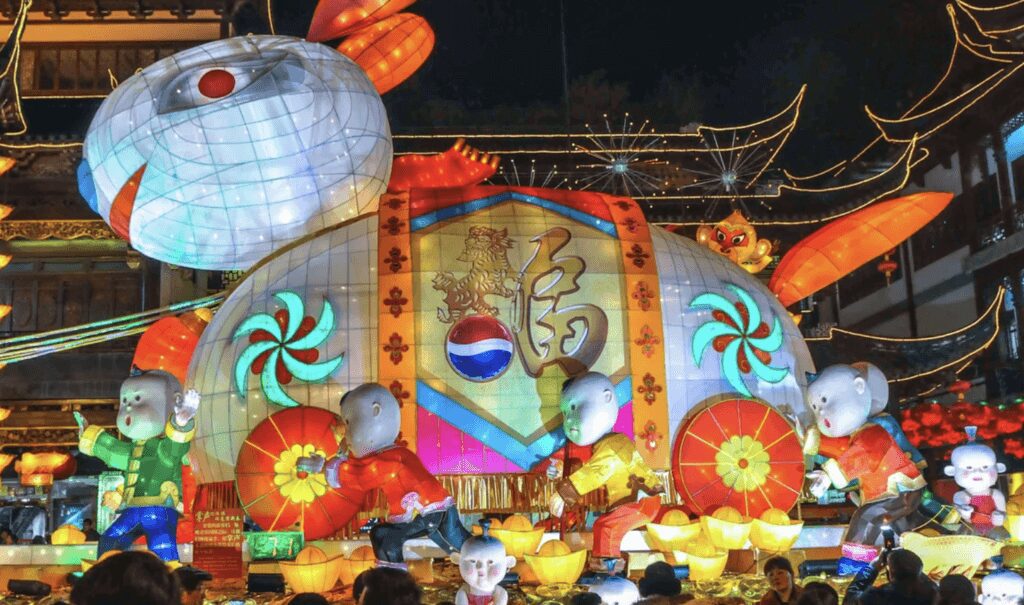 More than just the beginning of a new calendar cycle, Lunar New Year represents reunion and rebirth, marking the end of winter and the start of spring.
According to one legend, a monster would emerge from under the Earth at the start of every year and eat villagers. Since the monster, Nian (Chinese for "year"), was afraid of bright lights, loud noises and the color red, they were used to exile the beast — and have all become associated with the holiday. Source: CNET Jan 11
Copyright: EnviroInsight.org 2023