Daniel Salzler                                                                                                           No. 1167                                              EnviroInsight.org                                Five Items                                      September 16, 2022     
—————Feel Free To Pass This Along To Others——————
If your watershed is doing something you would like others to know about, or you know
of something others can benefit from, let me know and I will place it in this Information newsletter.
If you want to be removed from the distribution list, please let me know.
Please note that all meetings listed are open.                                                                                               Enhance your viewing by downloading the pdf file to view photos, etc. The
attached is all about improving life in the watershed. If you want to be removed from
the distribution list, please let me know. Please note that all meetings listed are open.
Check our website at EnviroInsight.org
Wine to Water 2022 Supporting Water For People September 24th.  Wine is 85% water  by volume, but we can use wine to generate so much more water than that for the people in need.  Join the 8th Annual Wine Into Water on Saturday, September 24, 2022 from 1:00 p.m. to 5:00 p.. at II Vinalo in Mesa, where Arizona';scwater community and it's extended fame;y will gather around our love of wine to help provide safe water and sanitation to over four million people in nine developing countries across the globe.  This event feature great wines, tasty food pairings, giveaways, For People Committee.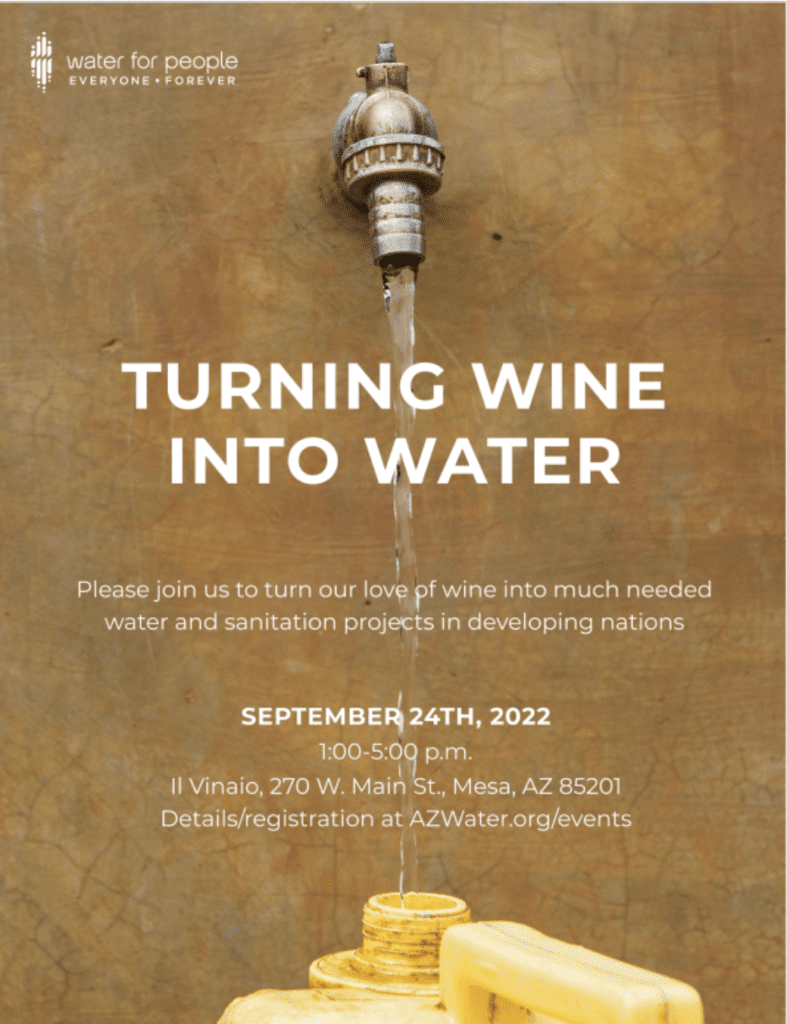 All event proceeds benefit Water For People, a global non-profit dedicated to
providing access to improve water and s systems and
services in nine countries.  Water For People empowers local governments,
community members and service providers to invest in
long term solutions and systems that are right for them.
      For more information, visit ww.waterforpeople.org.  Register at
https://www.azwater.org/events/RegistrationMissing.aspx?
id=1664070&itemid=8cd14e32-20f5-4863-8b64-2b47066c85fc
2.  Tree Thieves: Who Owns the Forest?  Illegal timber harvesting has an annual economic impact of $1 billion nationwide. Blaine Brownell finds, however, that the causes, effects, and and solutions—like DNA analysis—are far from clearcut..  Source: Blaine Brownell, Journal of  the American Institute of Architects.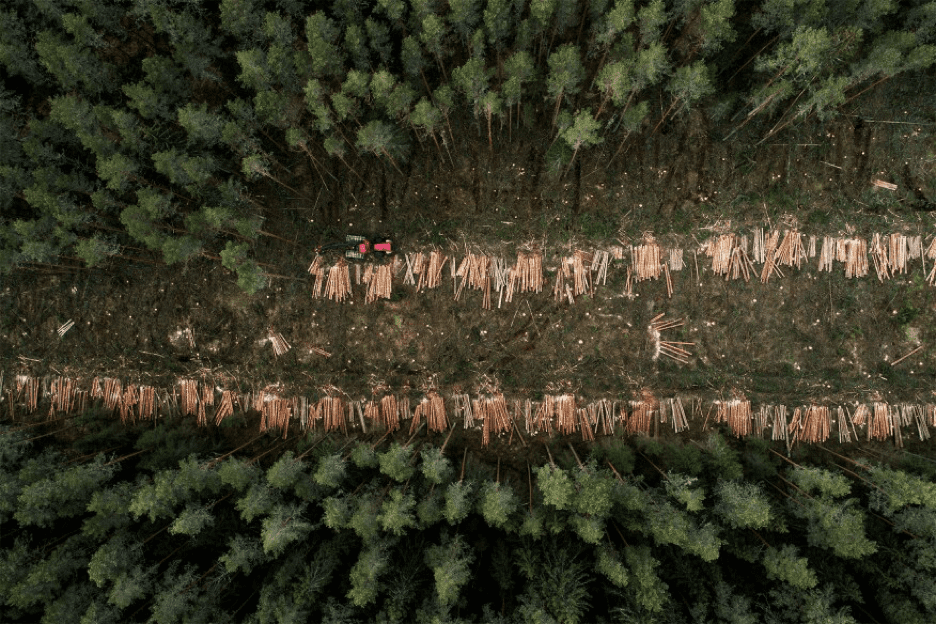 One of the most significant forms of property theft occurs not in urban areas, but in forests. Illegal logging comprises up to 30% of the global timber trade—and up to 90% in tropical regions. As the value of forest products increases, timber trafficking becomes an ever more lucrative enterprise—yielding up to $150 billion annually. In the U.S. alone, tree poaching in national forests is estimated at $100 million—and that's just a small percentage. According to Lyndsie Bourgon, author of Tree Thieves: Crime and Survival in North America's Woods (Little, Brown, 2022), illegal timber harvesting has an annual economic impact of $1 billion nationwide.




Other adverse consequences of tree poaching include its carbon impact and deleterious influence on ecological systems. "When the trees disappear, so too do the animals, birds, and smaller flora and fungi that rely on them," Bourgon writes. "Tree poaching, even on a small scale, has a far-reaching impact, contributing to a decline in environmental health and weakening our forests, leaving marks on the Earth that will persist for hundreds of years."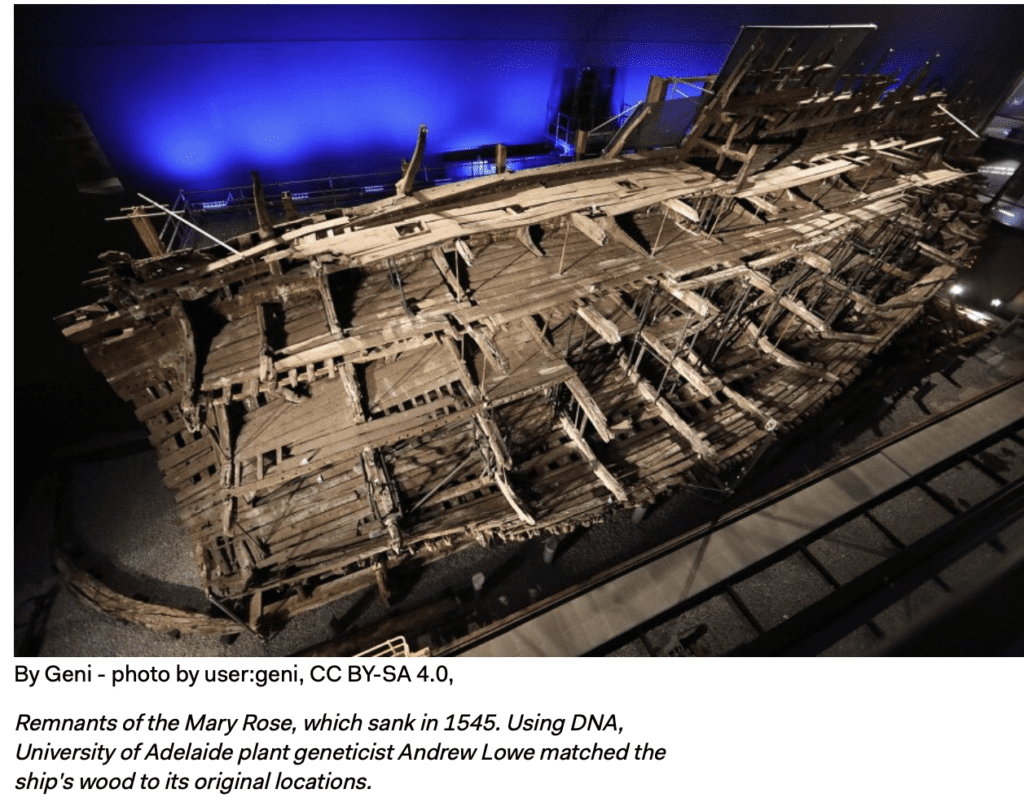 Preventative and regulatory measures have thus far been largely ineffectual. As a result, tree theft is becoming a matter for law enforcement. DNA testing—a method long used to produce evidence in criminal justice cases—is becoming a viable way to track timber. Wood DNA analysis can help scientists link a tree specimen to its site, and thus, connect a questionably sourced piece of milled lumber to a deforestation crime scene.  Read the entire article at https://www.architectmagazine.com/design/tree-thieves-who-owns-the-forest_o?utm_source=newsletter&utm_content=Article&utm_medium=email&utm_campaign=AN_091322
3. Federal Funds For Water Projects A Fraction Of What Arizona Says It Needs  By Ryan Knappenberger/Cronkite News
WASHINGTON – Arizona will get $109.5 million from the federal infrastructure bill this year to improve water systems in the state – a fraction of the $1.4 billion list of needs state officials say they have.
But even at that level some critics say Arizona is getting more than its fair share of its portion of the funds – for lead-pipe replacement – over other states with thousands more pipes to replace.

The $1.2 trillion bipartisan Infrastructure Investment and Jobs Act (IIJA), approved last fall, includes $50.9 million for lead-pipe replacement in Arizona, as well as $13.6 million to address PFAS contamination in the state and $32.3 million for other projects. That's on top of a $12 million base grant to the state from the Environmental Protection Agency.
State officials welcomed the money, which they said is badly needed: They point to the Water Infrastructure Finance Authority (WIFA) of Arizona, which has received 34 applications from local governments around the state requesting more than $1.4 billion in water projects in the current fiscal year.

Those projects represent "an order of magnitude higher than the currently available IIJA funding … and the needs are growing," Caroline Oppleman, an Arizona Department of Environmental Quality spokesperson, said in an email.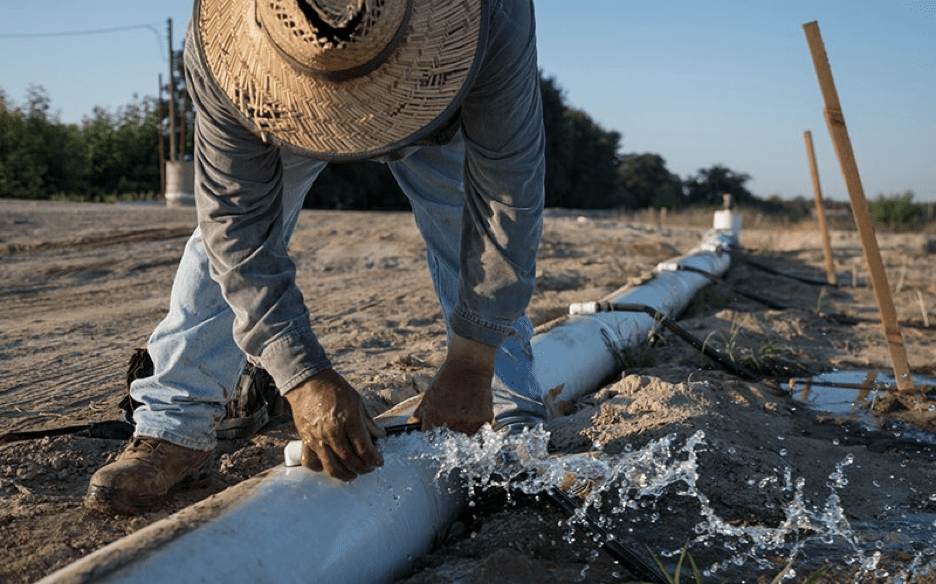 Of the 34 projects requested, 27 are for general water infrastructure projects, such as building new water pump stations in Prescott, new wells in Bullhead City, connecting water systems in Twin Peaks and more. The estimated cost of the 27 proposals is $1.3 billion – for which the state expects to receive $44.9 million under the infrastructure bill.


The remaining seven requests include three proposals to clean up perfluoroalkyl and polyfluoroalkyl substance contamination – PFAS, so-called "forever chemicals" that the EPA last month proposed designating as hazardous substances. The chemical has been detected in wells around Luke and Davis-Monthan Air Force bases.

The bulk of the state's money is targeted to the remaining four projects, to inventory lead service lines in drinking water systems for possible replacement later in Phoenix, Scottsdale, Tucson and Payson. Those will cost an estimated $31.9 million total, far less than the $50.9 million the state is set to receive.

But that's just the first year. Lindsey Jones, senior program administrator at WIFA, said in an email that the agency expects to use the entire $50.9 million in federal funding for lead-pipe projects as more communities submit proposals for the remainder of this fiscal year.
Arizona has an estimated 12,000 lead pipes currently in service. But critics of the EPA funding formula note that Arizona's need is low when compared to states like Illinois, which has an estimated 679,292 lead service lines, and Ohio, which has about 650,000.




Arizona is 10th-lowest among states for the number of pipes, according to a report by the Natural Resources Defense Council. But the NRDC notes that Illinois is scheduled to get $106.6 million for lead service line projects, a little more twice the allotment to Arizona, despite having 50 times as many problem pipes.

NRDC senior policy advocate Cyndi Roper said that means Illinois is getting $151 per service line, while Arizona gets $4,238.


She blamed the disparity on the use of a 2015 survey by the EPA that determined what each state needed to improve its water infrastructure. The survey is supposed to be updated every four years, but that update was delayed in 2019 and again in 2020 by the pandemic.
Roper said the next round of distribution could be made more equitable if the EPA were to update the survey to better reflect the needs of each state.

"We want them to move as quickly as possible because we don't want to have any chance that they might miss the deadline for getting the formula right for the next allocation," Roper said. That next round of funding would be for fiscal 2024, starting next July.
The EPA did not respond to requests for comment on the NRDC report on the funding formula.



Oppleman said ADEQ agrees that using the EPA survey to "distribute funds to the states in the defined categories misses the mark." She suggested that funding be made more flexible for states to use as they need rather than directly linking it to specific projects, like lead-pipe replacement.

She highlighted the fact that the $13.6 million designated for PFAS cleanup projects is nowhere near the $80.5 million requested. Oppleman said PFAS is "a far larger-scale concern in terms of a resource need for Arizona."  Source: https://www.bcwaternews.com/M/National/090822.html?trk_msg=5KGAS5RO5OKKPDPBJK384KQM6S&trk_contact=MJBH9T92R78F8RCQLRT94VQCN8&trk_sid=P4ICMV4H11J301D9P34NH138B4&trk_link=8DEQ9LV73BV499OB11OG66GCSK&utm_source=listrak&utm_medium=email&utm_term=https%3a%2f%2fwww.bcwaternews.com%2fM%2fNational%2f090822.html%23west&utm_campaign=National+Daily&utm_content=National+Daily#west





4. Want To LearnMore About The CAP?  This fast-paced virtual event will include a high-level overview of the CAP system presented by CAP Board Members and leadership team.
How much do you know about the large canal that brings water across the state to more than 80 percent of Arizonans? Do you know how it works? Where the water comes from? The history of how it was built and what the future plans are?
|

If you'd like to learn more, here's your chance!
 CAP University is a program for members of the public to increase awareness and knowledge about CAP.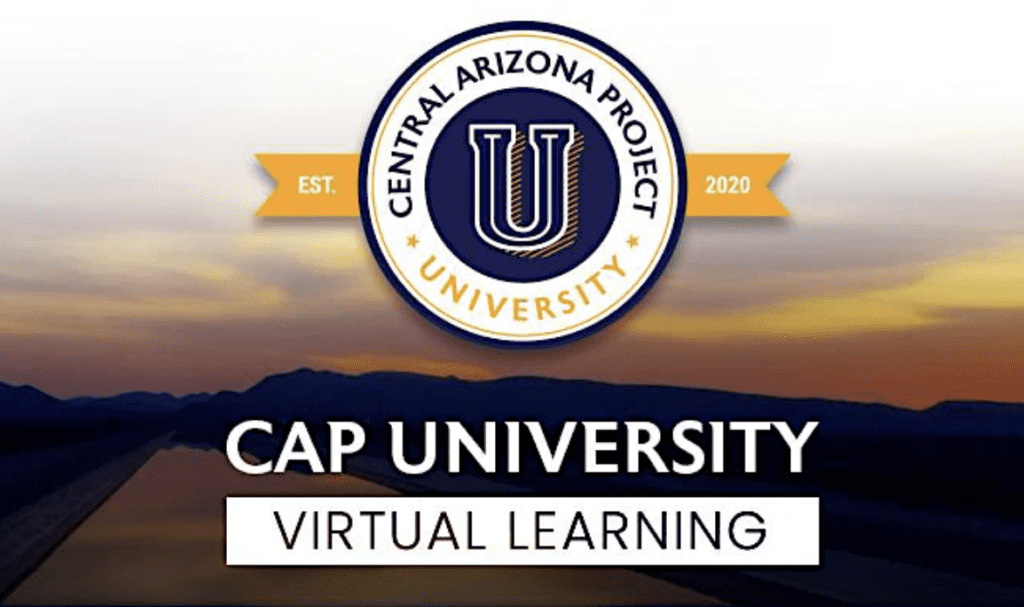 Thursday, September 29, 2022  9:00 AM – 11:00 AM MST
After taking the two-hour course, you can consider yourself a CAP University alum, eligible to take future courses as they're developed!
To register for this free course, go to https://www.eventbrite.com/e/cap-university-introduction-to-cap-registration-404245779007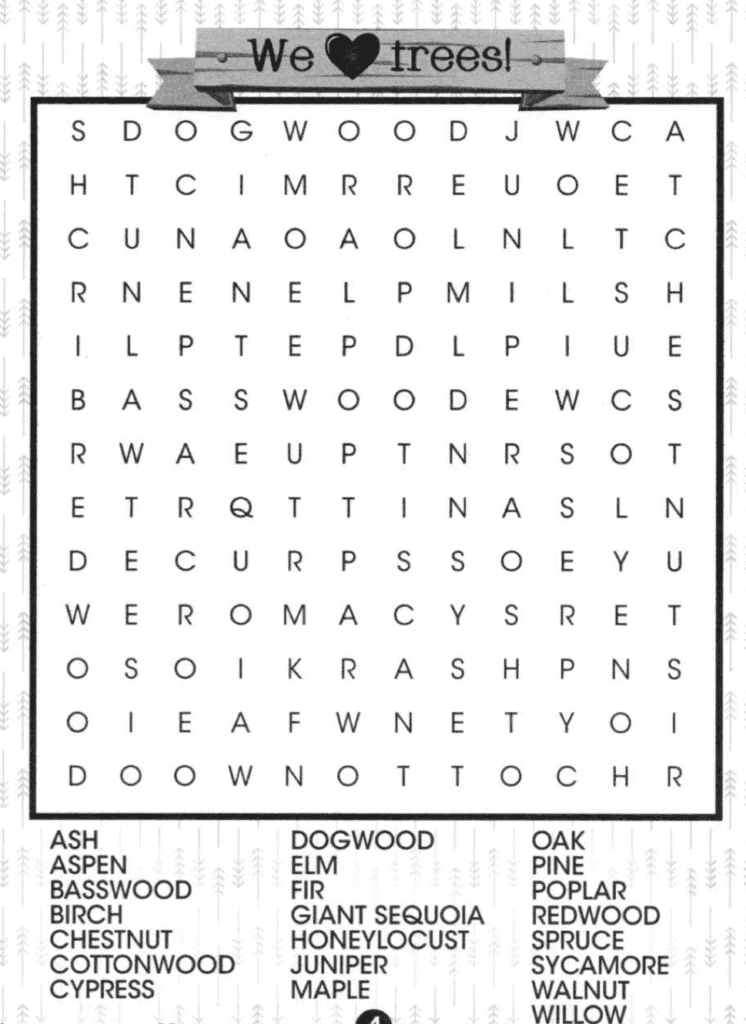 5. Something Light And A Little Fun..
You may want to print this Arbor Day Foundation puzzle
Circle the words found below.  The word may be spelled with letters going left  to right, or right to left, or down, or up, or on the diagonal.

Copyright EnviroInsight 2022