Daniel Salzler                                                                                                 No. 1160                                                    EnviroInsight.org                                Three Items                                       July 29, 2022     
—————Feel Free To Pass This Along To Others——————
If your watershed is doing something you would like others to know about, or you know of
something others can benefit from, let me know and I will place it in this Information newsletter.
If you want to be removed from the distribution list, please let me know.
Please note that all meetings listed are open.                                                                                               Enhance your viewing by downloading the pdf file to view photos, etc. The
attached is all about improving life in the watershed. If you want to be removed from
the distribution list, please let me know. Please note that all meetings listed are open.
Check our website at EnviroInsight.org

1.Stressed Out From Working At Home, Or Going Back To Your Workplace, Try Gardening.Many longtime gardeners will tell you that the garden is their happy place. New research suggests that many people may indeed reap mental health benefits from working with plants — even if they've never gardened before.  And remember, your "garden" can be in the ground OR in a number of different sized pots.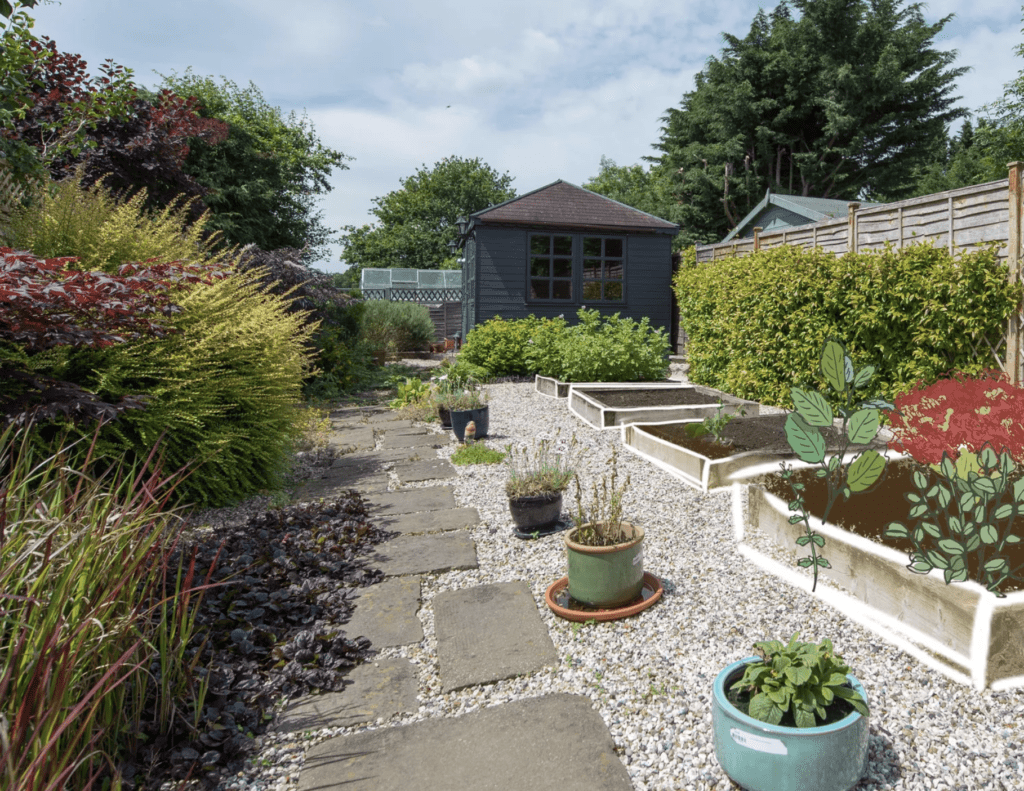 In a study published in the journal PLOS ONE, University of Florida scientists found that

gardening activities lowered stress, anxiety and depression in healthy women who attended twice-weekly gardening classes. None of study participants had gardened before.


 "Past studies have shown that gardening can help improve the mental health of people who have existing medical conditions or challenges. Our study shows that healthy people can also experience a boost in mental wellbeing through gardening," said Charles Guy, principal investigator on the study and a professor emeritus in the UF/IFAS environmental horticulture department.

"Both gardening and art activities involve learning, planning, creativity and physical movement, and they are both used therapeutically in medical settings. This makes them more comparable, scientifically speaking, than, for example, gardening and bowling or gardening and reading," Guy explained.
Participants completed a series of assessments measuring anxiety, depression, stress and mood. The researchers found that the gardening and art making groups experienced similar improvements in mental health over time, with gardeners reporting slightly less anxiety than art makers.
The idea of using gardening to promote better health and wellbeing — called therapeutic horticulture — has been around since the 19th century.


But why does being around plants make us feel good? The answer might be found in the important role of plants in human evolution and the rise of civilization, the study's authors explain. As a species, we may be innately attracted to plants because we depend on them for food, shelter and other means of our survival.

"At the end of the experiment, many of the participants were saying not just how much they enjoyed the sessions but also how they planned to keep gardening,'" Guy said.

Story Source: Materials provided by University of Florida. Original written by Samantha Murray



2. Migratory Monarch Butterflies Now Endangered, Conservation Group Says. Deforestation, pesticide pollution and extreme weather cited as causes for dwindling numbers.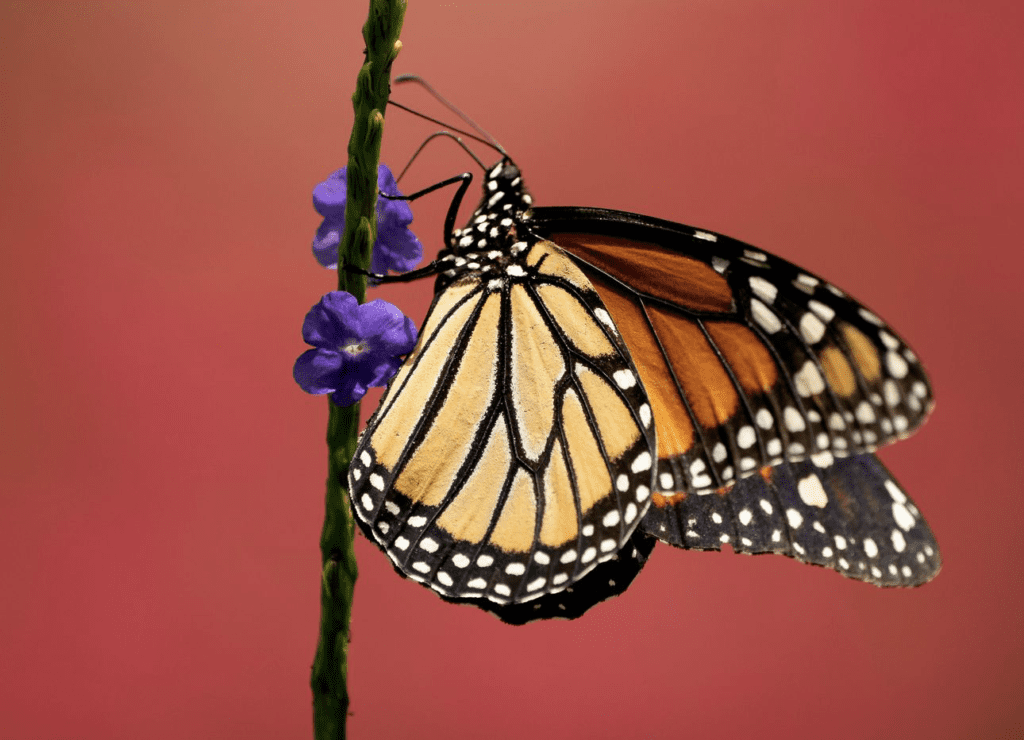 A conservation advocacy group added the migratory monarch butterfly to its endangered list, saying the insect's population has decreased sharply over the past decade.The International Union for Conservation of Nature said in an assessment released Thursday that illegal logging, deforestation, pesticides and herbicides that destroy their habitats, as well as extreme weather and an increase in wildfires, had contributed to the decline.

The Switzerland-based group put the butterfly, known for its orange wings and yearly     migrations across the Americas, on its "Red List of Threatened Species" as endangered. It said the western monarch population is at greater risk of extinction.
"What I'm hoping comes out of this Red List assessment, beyond putting it in a global context, is to remind people that we have this remarkable subspecies in our backyards," said Anna Walker, an entomologist and conservation biologist who led the IUCN research. The list is updated at least twice a year.
The U.S. government tracks threatened species under the Endangered Species Act through the U.S. Fish and Wildlife Service. In 2020, the service said that while listing the monarch butterfly as threatened under the act is warranted, other species are of higher priority. It will propose consideration again in 2024.
Species are listed under the Endangered Species Act through petitions received from individuals or organizations, or through the Fish and Wildlife Service's own assessment.
Orley Taylor, professor emeritus of ecology and evolutionary biology at the University of Kansas, says the IUCN assessment could draw attention to the continuing struggle to preserve the migratory monarch's habitat, which he said loses about two million acres of habitat each year. 


"We could lose migration if we don't do something about habitat loss and climate change," said Dr. Taylor, who also serves as director of the education and conservation nonprofit Monarch Watch.
In June, Interior Secretary Deb Haaland pledged $1 million to a National Fish and Wildlife Foundation fund to address the decline of pollinators, including monarch butterflies.
The U.S. government tracks threatened species under the Endangered Species Act through the U.S. Fish and Wildlife Service.PHOTO: JUSTIN SULLIVAN/GETTY IMAGES
The butterflies migrate thousands of miles across North America in a chain of four generations and wait out the winter in select forests in California and Mexico. They rely on the milkweed plant, which they eat as caterpillars and where they lay their eggs. 

Craig Wilson, a science educator at Texas A&M University, encourages people to keep a pot of milkweed on their porch to support migratory monarch habitats.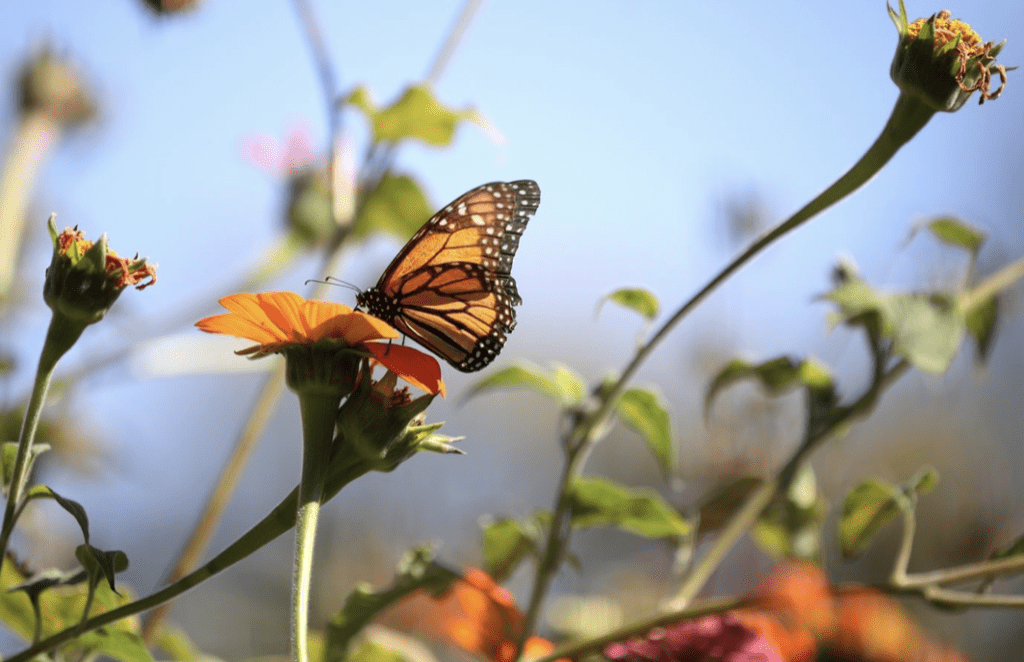 "It may be a drop in the bucket," he said. "But if you have enough drops, it can make a difference."

State and federal protections together could turn things around for the migratory monarch, according to Cheryl Schultz, professor in the School of Biological Sciences at Washington State University.

"There would be lots of implications for federal and state agencies to protect habitats to bring populations back up," she said, as some western states' wildlife agencies don't have the authority to protect insects.
Dr. Schultz said placement of the lesser-known Fender's blue butterfly on the list for protection under the Endangered Species Act in 2000 increased the population from a couple thousand to the tens of thousands, and the butterfly was proposed to be listed downward to threatened last year.  Source: MSN
3. High Gas Prices. How Long Will They Last And When Will They End: An Explanation.  AnEditorial
The current price of gasoline is hurting the budgets of everyone who drives a vehicle. People running for office are pointing fingers at those who currently are in office, blaming them for the high prices.  The fact is, anyone blaming people in office for the high price of gasoline, are ignorant, ill-read and foolish.

Based on research and experience, below is an outline containing a little history as well as a glimpse into the future: 
Around 2002, Dennis Weaver ("Chester" in the old "Gun Smoke" series) drove his hydrogen fueled vehicle to Flagstaff to the Green Conference. Dennis told the audience that hydrogen fuel was the perfect fuel as the only thing that comes out of the exhaust is water.   Weaver explained that hydrogen fuel is the cleanest fuel but that it will never be used  as big oil cannot make money on the production of hydrogen.  His hydrogen fueled Toyota Prius had an electric charge run through a tank of water, producing hydrogen.

It was about 20 years ago when I attended a seminar in Phoenix put on by a Phoenix based company that tracks the world-wide production of petroleum.  The speaker told the audience that in approximately 20 years, the principal oil producers of the world will quietly announce they have peaked in their oil production.  Venezuela would be one of the first countries to make the announcement stating that oil production would stay in country (this happened in 2018). The next point presented was that the major oil producing nations would peak oil production around 2020.  This prediction came true as oil producing nations quietly made their announcements through articles such as the Wall Street Journal and other industry periodicals. The United States announced its reserves while Russia was quiet about their reserves.


  What these announcements mean is that from here on, the annual world-wide production of oil will decrease, little by little. 
The Covid Pandemic emerged in 2020.  People stayed home, drove less, purchased a whole lot less gasoline. The profits of big oil producers crashed.   During 2020, hundreds of oil tankers sat off shore as all of the land-based petroleum storage units were full.  World-wide oil production slowed considerable.  2021 saw a few more people go back to work in offices, fields and farms, burning a little more gasoline, but not like in 2019.
2022 gasoline prices went through the roof.  $4.00+, $5.00+, $6.00+ per gallon of gasoline.  The high price of gasoline caused people to think more about their driving.  Big oil made up for profit losses for 2020 and 2021, reporting record profits. 
Hybrids and All-Electric Vehicles
In 2022 all-electric vehicles are being advertised on television.  Tesla vehicles are flying off dealer floors for those who can afford it, but Tesla vehicles emit 4.7 tonnes of CO2 per year..  Chevrolet announces that their 2024 Chevy Silverado (due out in the fall of 2023) will get 400 plus mpc (miles per charge).  Those people who make negative statements about electric vehicles are also those who claim oil will never stop being produced.  It is true that your monthly electric bill will go up with an all electric vehicle, but not terribly. It was just a few years ago that I calculated I could drive an all electric vehicle from Glendale, AZ to Buffalo, N.Y. for $10.00 using Blink chargers.  Did you know that you can charge your car with a small solar panel?
A few years into the 21st century, the editor learned of a rechargeable battery system that out preforms all others – graphene. A graphene battery will increase battery run time by 50% compared to lithium-ion batteriy and has a 25% drop in the carbon footprint The key difference between graphite (found inside pencils) and graphene is that graphite is an allotrope of carbon having a high number of carbon sheets whereas graphene is a single carbon sheet of graphite.  

Around 2011, I spoke with an entrepreneur who spoke of his efforts to establish graphene batteries. The battery is made up of water, graphene, water, graphene and water.  A single charge of this battery will take a vehicle 250 to 350 mpc. A small solar panel on the vehicle will recharge the battery in 15 minutes.  It is hoped that charging strips will be implanted into the roadway, continuously charging the vehicle for a cost-free drive from the Atlantic to the Pacific.


2023 Volvo will announce that in 2024, they will no longer produce any gasoline vehicles.
Volvo promises their first all-electric vehicle will get an estimated 200 mpc.
Conclusion
The price of gasoline will continue to go down slightly, but will remain higher than any of us want to pay. Per the July 23rd edition of the Wall Street Journal, Valero, Marathon and Phillips 66, the three largest independent refiners, reported a collective profit of $14 Billion for the last quarter. Oil production will continue to decrease as in-ground supplies decrease. Politicians have no influence on the cost of gasoline except for sales tax, so don't get caught up in the false statements being made before upcoming elections.
If you are in need of a new sedan, consider a high milage vehicle such as a Hyundai Ioniq5, Porche Tayan, Lucid Air, Ford Mustang Mach-E, and Volkswagen ID.4

Keeping Your Electric Vehicle Charged
There are currently more than 739 charging stations in Arizona (https://www.libertyplugins.com/public-ev-charging-stations/arizona/cities).  Some stations are free, some have an associated cost.  Tesla has charging stations in 20 Arizona cities and the state of Arizona is looking at sites to build 8,000 charging sites. In contrast, the Arizona Department of Weights and Measures Services Division (WMSD) regulates approximately 2,000 retail fuel (gasoline) dispensing sites across Arizona (https://agriculture.az.gov/weights-measures/fueling/fuel-station-inspections)
The best home charging stations for your electric vehicle, according to Forbes magazine (https://www.forbes.com/wheels/accessories/best-home-ev-chargers/) are: ChargePoint Home Flex ($699.90 at Amazon), The Grizzle-E Classic ($459.00 at Amazon), Enel X JuiceBox 40 ($669.00 on Amazon), ClipperCreek EV Charging Station ($648.00 on Amazon), and Tesla Wall Connector ($515.09 Amazon). 
If you really want to cut costs, connect your aa-electric vehicle to a solar panel or two.  It will take longer to charge but you can't beat the cost.   Source: editor
Copyright EnviroInsight.org 2022